BAM provides the catering at ICC in the hall at breakfast, break and lunch times. They offer students a wide choice of hot and cold food. We also offer a mobile food unit in the Atrium that caters for hot snacks and drinks during break and lunchtimes.
Breakfast (07:45-08:15): A selection of breakfast cereals, toast, baked beans on toast, bacon/egg rolls, a full English breakfast and fruit.
Break (10:55-11:15am): A selection of hot and cold handheld snacks are available, from sandwiches, baguettes, fruit and a daily choice from the hot section.
Lunch (1:15-1:50pm): A selection of hot and cold meals are available; sandwiches, baguettes, pasta, jacket potatoes with a variety of fillings, fruit, puddings and a choice from the daily menu.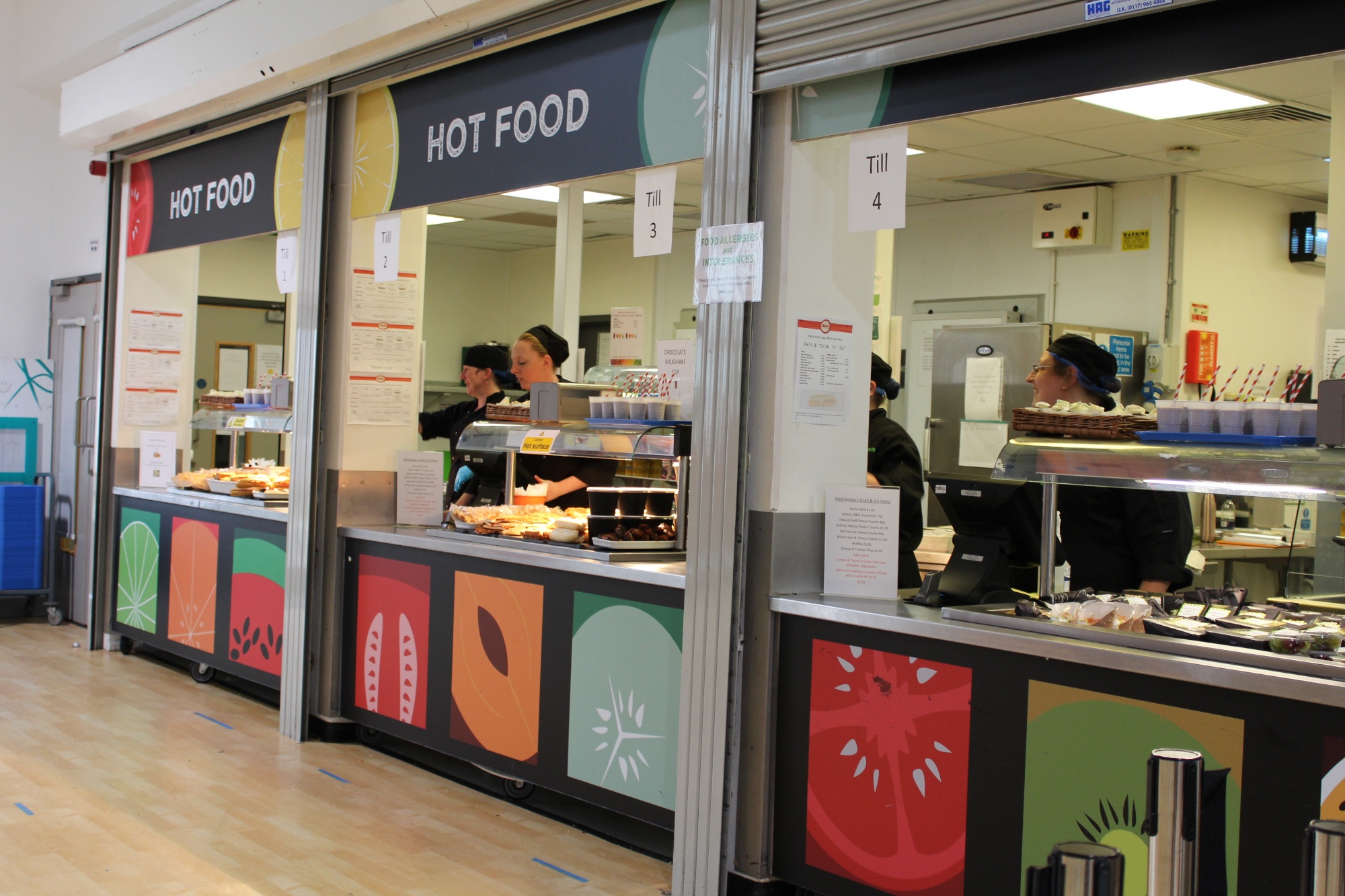 Students are welcome to bring a packed lunch to school. However, parents are requested to ensure they provide a healthy lunch. Crisps, sugary snacks and fizzy drinks are not permitted.
We have water fountains around the school building. Students are encouraged to refill their water bottles at the start of the school day, at break and at lunchtime for use during the day.
For the safety of the students, they are not permitted to leave the school premises during break or lunch times.
Cashless Catering

The school restaurant and mobile unit is biometric.
Parents/Carers will be sent a ParentPay registration letter when your child starts at ICC. This will allow parents to credit their child's lunch account via an online payment. There is the option for students to add cash to their accounts by using the cash loader located by the mobile catering unit in the Atrium.
By registering with ParentPay, parents/carers have the facility to monitor the amount your child is spending on a daily basis.
Please log in To make a online Payment.
If you have not received a registration letter, please email the school at office@ifieldcc.co.uk
If you have any other questions or concerns, call BAM Catering 01293 543087
Menus
To view the price list of food items available during breakfast, break and lunch, please click here.
The meat option, which most of the time is halal, but this can change due to supplier availability.
There are vegetarian options available on a daily basis and a selection of grab & go items, which again can be either halal or vegetarian.
The catering staff have information available on a daily basis and can help students with their choice.
Students eligible for free school meals
The daily free school meal allowance from 1st September 2023 is £2.97.
To view information on free school meals, who to contact and how to apply, please click here