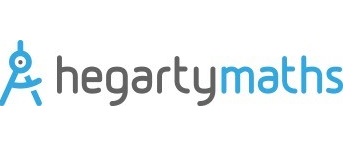 The Mathematics faculty use Hegartymaths for homework and guide students to use it for independent work. It is an online platform for students to practice and consolidate the core skills taught in the lessons. All year 7 students have a maths lesson in a computer suite to get familiar with the website.
Students should aim to get green in all the tasks they complete. Any task that has been completed with a red score, less than 70%, should be redone. All students have been given a red homework book and are encouraged to write workings out and key examples which can be used for reference later. These books can be used in class when completing most assessments throughout the year. There are many different strategies that students can deploy to help them make progress:
Mr Hegarty has created a guidance video for each task, watching this will provide a student with a method and example which breaks the tasks down to manageable pieces
Write down questions and workings out into your red homework book, writing down a question requires a different part of your brain meaning students are more likely to make long term memories associated with their work
Take a screenshot and email your teacher, staff will provide prompts and steps where necessary to help you get started
Work with your friends, peer to peer support is extremely beneficial for students allowing them to develop their mathematical language as they communicate their knowledge and understanding to each other
To encourage your child's independence, we have created some levelled lists to guide students towards
If you have any questions or concerns regarding Hegartymaths or how your child could be making further progress please do not hesitate to contact your child's teacher or Mr O Perkins on Ope@ifieldcc.co.uk.
Thank you for your continued support.
Mathematics Faculty