Results Days 2023
A level and level 3: Thursday 17th August 2023 (6th Form students only)
GCSE and level1/2: Thursday 24th August (Year 11 and some 6th Form students)
The school will be open from 9am to 10am on both results day if students wish to collect a paper copy of their results.
An email was sent to your child's school account outlining the arrangements for exams results days this summer.
Results will be emailed to your child's school email account at about 08:00 on the morning of each results day, please encourage your child to look at their school email that morning. If your child has applied through UCAS this summer and would like support with Clearing, Mr Ward and Ms Davey will be on hand in school to help out from 09:00 on 18th August. Finally, we recommend that your child forwards their results email to their personal account as soon as possible, as the account for any student who is not returning to study in the 6th Form will be deactivated on 1st September 2022
On results days the exam grades will be shared with students via their school email address. Please check they can still remember how to log in before school closes on 21st July by contacting ictteam@ifieldcc.co.uk
Information on Collecting Your Results
Unable to collect your results on the day?
Results that have not been collected will be posted 2nd class to students at the end of each results days.
You would like someone to collect on your behalf?
Should students be unable to collect their results in person but wish to nominate someone to collect on their behalf they will need to write a note which names the person that they want to collect their results. The note must be signed and dated by the student and the person who collects the results must bring also bring a form of photographic ID to identify themselves.
Exam Equipment
Students are required the following equipment for their exams: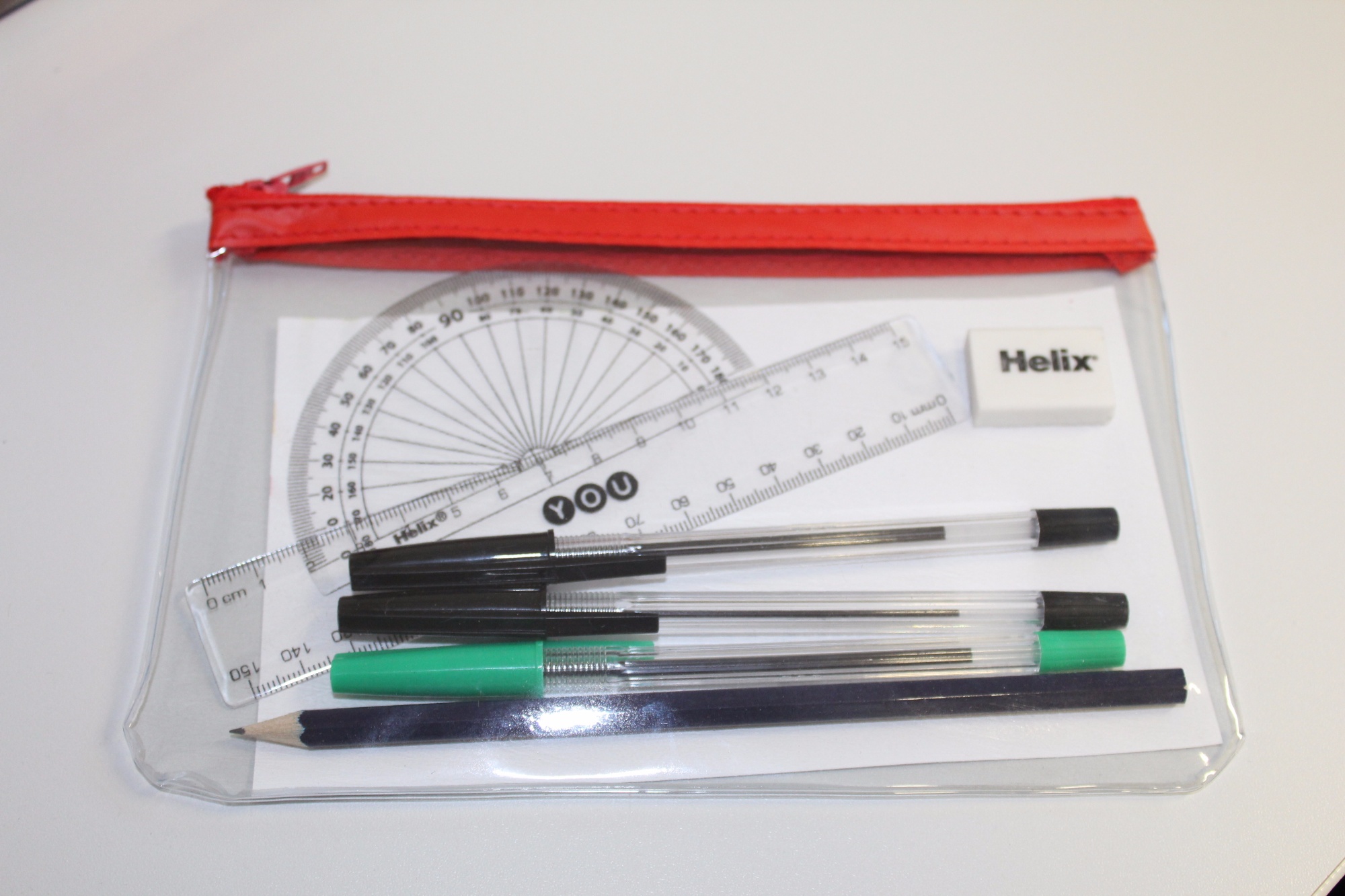 A clear pencil case to include a 2 black pens, pencil, ruler and eraser. For Maths exams pencil cases must include a protractor, a pair of compasses and a scientific calendar. Students are able to purchase equipment items through our Finance Office.
Our recommended scientific calculator is the Aurora AX-595TV as the Casio FX83 plus has been discontinued. This is the calculator students use these in their Maths Lessons. For A level exams, please speak to your Maths teacher who will advise on the best graphical calculator.
Students are able to bring a water bottle into the exam, the bottle must be clear with no labels.
Exam Certificates for 2022 and other years
If you have left Ifield Community College but still have exam certificates to collect for GCSEs, A levels and other qualifications, these are available for you to collect by appointment. Please contact Mrs Mortimer or Mrs Cole in the first instance by phoning the school or by email fmo@ifieldcc.co.uk or ace@ifieldcc.co.uk. You will need to sign for the certificates and provide ID – if someone else is collecting them on your behalf you will need to tell us this in advance, and they will need to provide photo ID and sign for them on your behalf.
JCQ Important Notices for Candidates
Exam Boards
AQA
BCS The Chartered Institute for IT
Eduqas/WJEC
OCR
Pearson