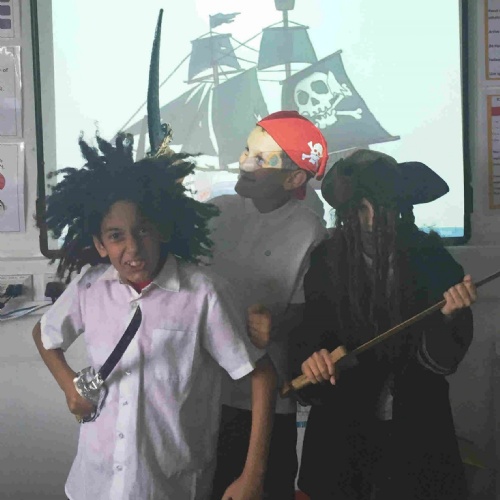 A motley crew of Year 6 visitors were press ganged into service on Sillery's Semantic Schooner as part of their taster day at ICC.
Sailing on the seven seas of The English Faculty, under the skull and cross bones, the scurvy rats walked the poetry plank.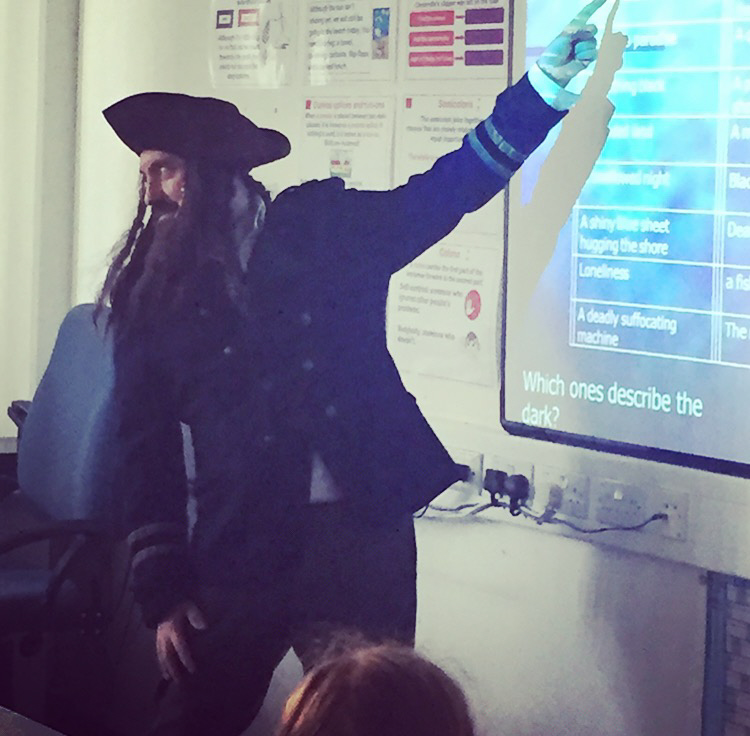 Darcy Owen wrote: The wicked waves were as cruel as The Kraken.
Hope Fenn wrote: The waves slashed at the ship like a rusty cutlass.
Jemima Marie wrote: The ocean was a furious parent.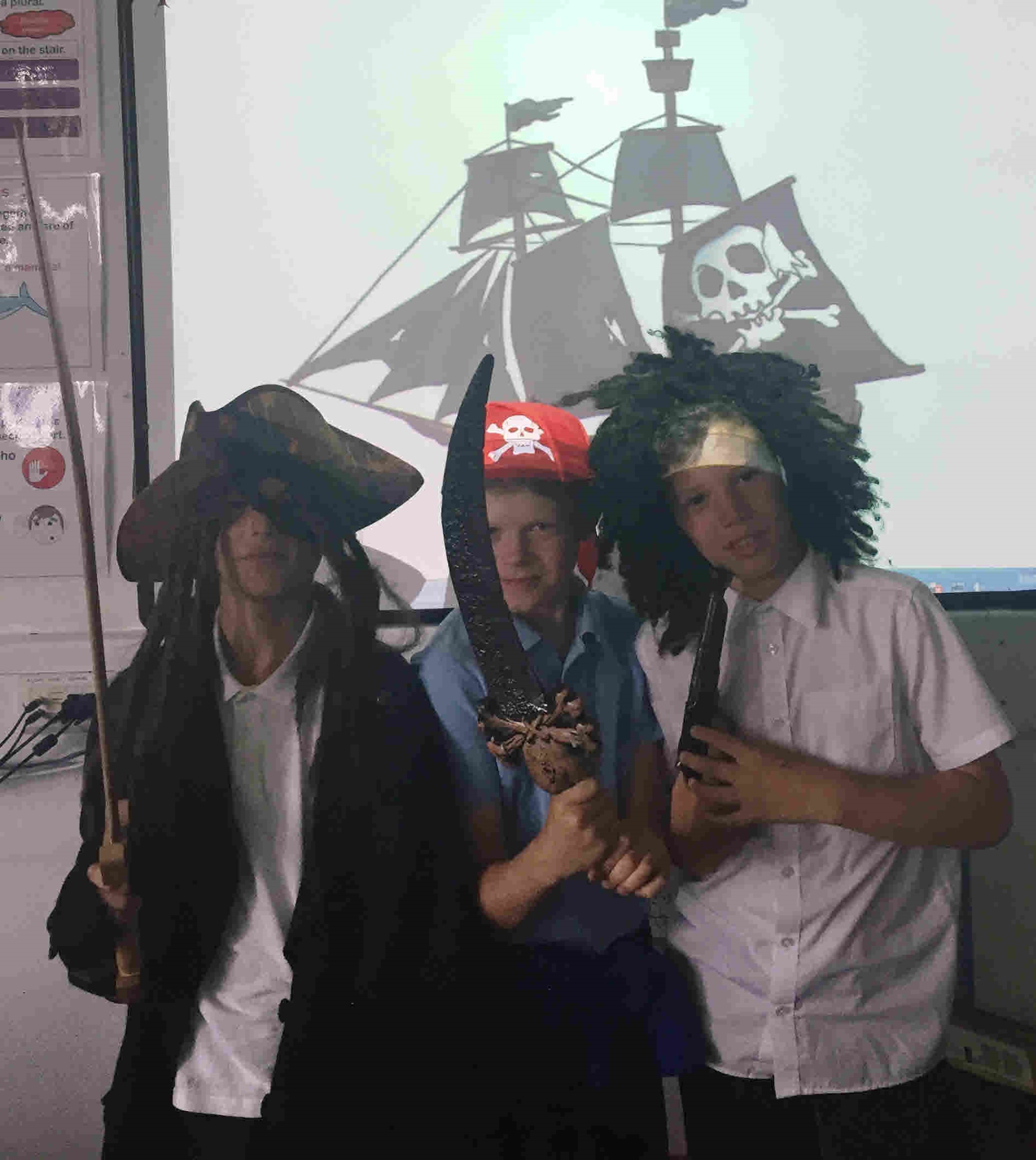 Damedas wrote: The Pirate's cutlass was thirsty for blood.
Aleena wrote: The sea was filled with angry rage.
Megan wrote: The sea is the galleon's playground.
Demi wrote: The sea is a cantankerous pirate's ghost.
Louis wrote: The cutlass blade bites like a demon.
Alisha wrote: The cutlass was sharper than a rose's thorn.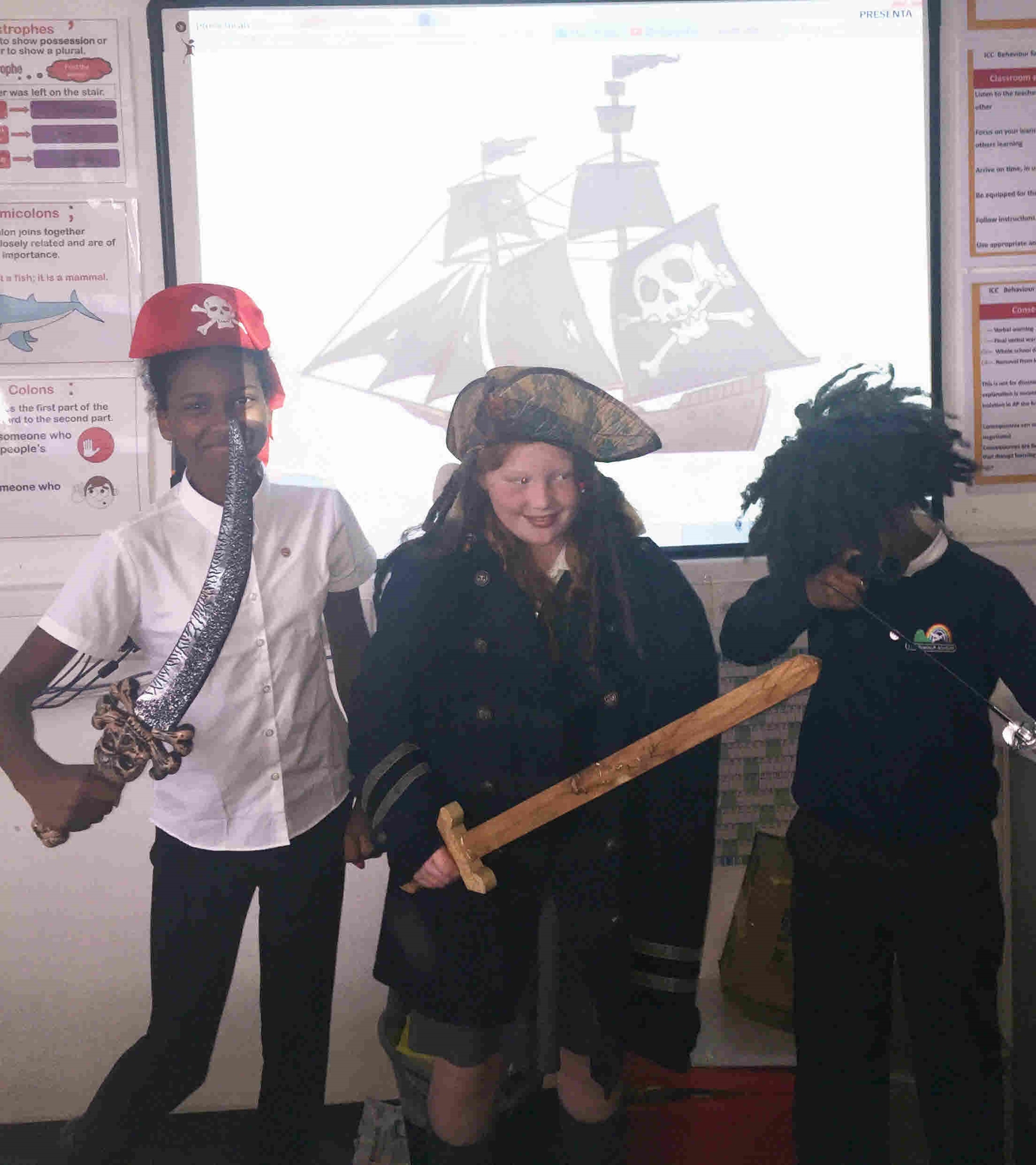 Branden wrote: The ocean is filled with the ghosts of a million bloodthirsty pirates searching for lost doubloons.
Jessica wrote: The boom of the flintlock pistol woke the dead and killed the living.