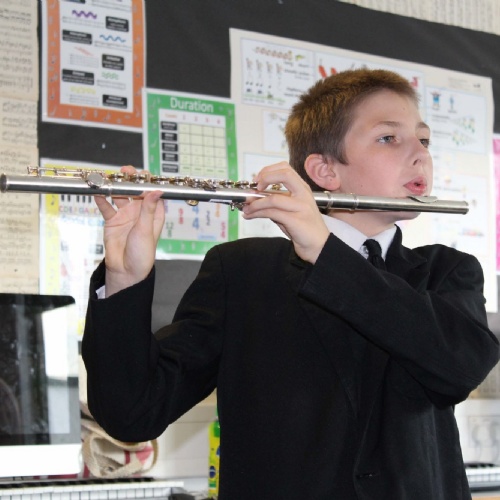 Students receive instrumental demonstrations by West Sussex Music Service.
During the morning of 21st July, four instrumental teachers from West Sussex Music Service came in to give Year 7 students an instrumental demonstration. Students were able to hear, learn and play the violin, cello, flute and clarinet.
There are many benefits to learning an instrument; however, unfortunately numbers have steadily decreased over the years. At Ifield Community College, we believe learning an instrument is fun and exciting! Therefore, if you are interested in trying out something new, or picking up from where you left in Primary School, West Sussex Music Service offers lessons on a variety of instruments. You can find out more information and apply for lessons using the link below:
https://www.westsussexmusic.co.uk/page.cfm?title=application-for-music-lessons
To see photographs click here.