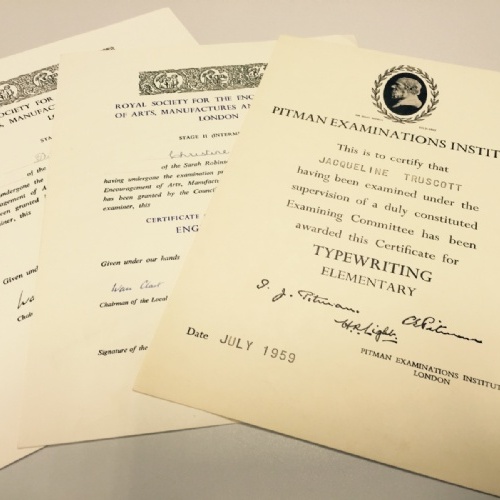 Uncollected Certificate Evening on Wednesday 18th March
We currently have thousands of uncollected certificates dating back to the summer of 1959. These include certificate for students who studied at Sarah Robinson School, Ifield School as well as Ifield Community College. They include certificates in the following qualifications:
Pitman Examinations Institute Typewriting

City and Guilds

Royal Society of Arts

CSEs

O Levels

GCSEs

A Levels

GNVQs

BTECs
We would therefore like to invite all students, past and present, who have uncollected certificates, to attend an open evening on Wednesday 18th March between 5pm to 7pm.
If it is not possible for a student to attend then they can nominate someone to collect their certificates for them. To do this the nominated person must bring a signed and dated letter of consent nominating them from the student who is named on the certificate and must present photo ID on the night.
Due to the number of uncollected certificates we regret that we will not be able to check to see what we are holding before this evening.
Please let anyone you know who studied at the College about this evening. We hope we can reunite as many certificates with students as we can.