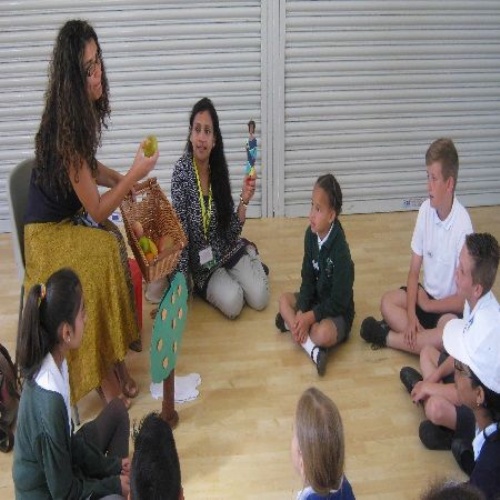 On Monday 4th July students from ICC and local primary schools completed activities throughout the celebration morning.
We have 16 Young Interpreters at ICC, they have completed four training sessions based on The Hampshire Young Interpreters Scheme that is used in both secondary and primary schools. We have students at our college who are bilingual and English is an additional language.
The role of the Young Interpreter will help show newly-arrived bilingual pupils/pupils with English as an Additional Language around the college and to greet parents/guardians who speak very little English.
During the celebration morning students completed activities in groups in communicating effectively. The activities included: helping each other, the introducing game, matching game, flag game and Russian "Simon Says."
The event was organised by Mrs Thoms, Mrs Veaney Ms Parmentier at ICC with Mrs Wilson from EMAT.
Click here to see photographs
Click here to read the latest edition of the Young Interpreters Newsletter No.8 (produced by EMAT)