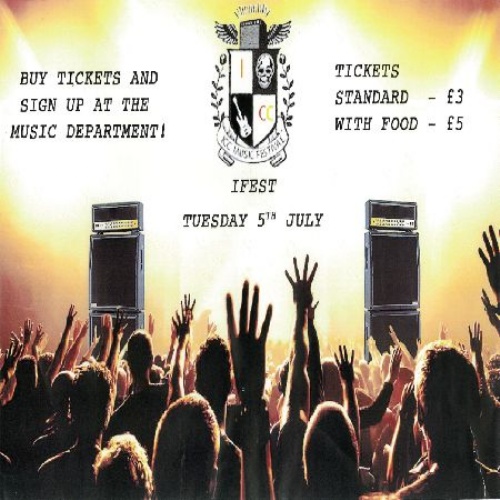 We would like to invite you to our first ICC IFEST Music Festival from 6:30pm to 8:00pm.
Weather permitting, we are hoping to host this event in the piazza area of the school. In addition to the Musical performances, the Food Tech Department will be providing a meal to accompany the evening.
We hope to welcome as many parents, carers and members of the local community as possible. Tickets cost £3 for concert admittance, or £5 for concert admittance and food. These can purchased and reserved in advance, or they can be bought on the door, however we do anticipate strong demand.
The festival material is already looking magnificent with an exceptionally high calibre of skill. We very much hope you can join us and celebrate what we hope is the first of many Ifests.
ParentMail has been sent out with reply slips.