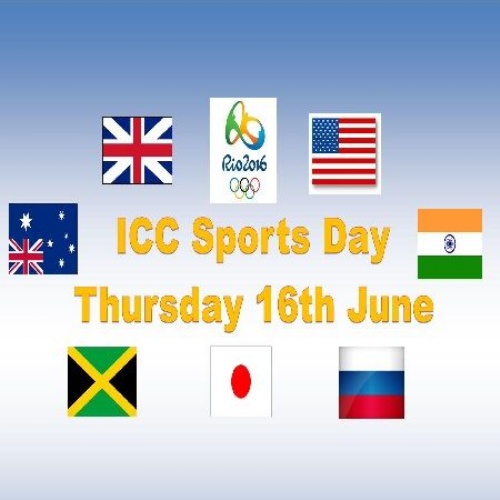 In keeping with the Rio 2016 Olympics this years Sports day will have an Olympic theme.
Students will be required to attend college as normal in full college uniform if they are not participating. If they are participating in any event they will need to ensure that they have their P.E. kit with them (black shorts, a red t-shirt and trainers) as without this they will not be permitted to participate. Students should also bring plenty of drink and sun cream with them, particularly if it is a warm day.
Lunch break on Sports Day will be between 9.55 am and 10.25 am. Students will be able to take food and drink out onto the field when watching the track events in the afternoon. Basic refreshments will be on sale during the day for students to purchase should they wish.
We welcome you to support the day and invite you to the College field from 10.45am onwards.
Students will be dismissed at 2pm and will be free to leave College if they wish to do so. Alternatively students can stay in college until 3pm where staff will supervise the remaining students.