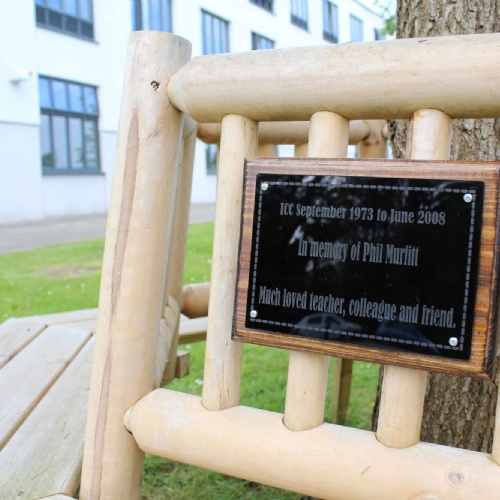 Mr Murfitt's memorial plaque has been finally placed on his memorial bench.
For those of you that did not have the pleasure of meeting or being taught by Mr Murfitt he came to Ifield Community College in 1973 as a Maths teacher and went on to teach ICT. Later in his career he was promoted to Head of Denham House and then to Deputy Head. In 2000 he again was promoted to Vice Principal until he passed away in 2008.
Last September we held a memorial and placed a memorial bench outside the front of the college, Mrs Murfitt and colleagues attended. A plaque has been placed on the bench our us to remember Mr Murfitt, a teacher, colleague and friend.