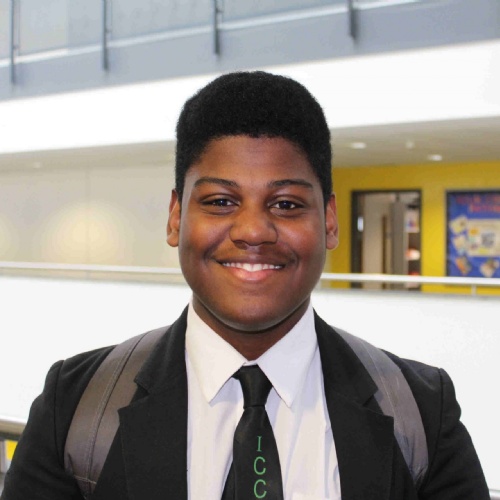 Well done to Cassius who was successful in presenting his cause to Twitter through the Active Change Foundation and the Young Leaders Programme.
Active Change Foundation visited ICC in November and gave a speech to Year 11 and 12 students about being involved in the Young Leaders Programme. The Young Leaders Programme is open to students from Year 11 and 12 and runs for 6 months, enabling students to explore a cause that they are passionate about. Students work towards making a positive change by attending workshops and a residential course at a University. Nine towns were selected around the UK to participate.
Students that were interested completed an application form, attended a group assessment and then went onto the interview process. Five students from ICC were successful: Zara Bhatti, Syed Hussain, Cassius Howden, Ajwad Murtaza and Molly Brokenshire. These students attended the Civic Hall on Thursdays where they were taught leadership skills and critical thinking within a problem solving environment. By boosting their confidence and using crisis management, it is hoped that these students will take what they have learnt and share it with their local communities.
At end of the programme, one person from each of the nine towns was to be selected to attend the Twitter Headquarters to take part in a 'Dragons Den' style interview. The overall winner would have the opportunity of having their own Twitter page verified by Twitter.
Cassius's cause was shortlisted and put on to Twitter with only one other candidate from the Crawley area, for people to vote for the best cause. Well done to Cassius for being chosen with 63% of the votes!
Following on from this, on Saturday 22nd April Cassius then went to present his cause along with the other successful candidates from the nine other towns in the 'Dragon's Den' type interview at the Twitter Head Office near Piccadilly Circus, London.
Congratulations to Cassius who came fourth with his cause of reducing university fees. The panel liked Cassius's cause so much that they have asked him to develop it further and present it again with the potential to be offered £1000.00 to help promote the cause.