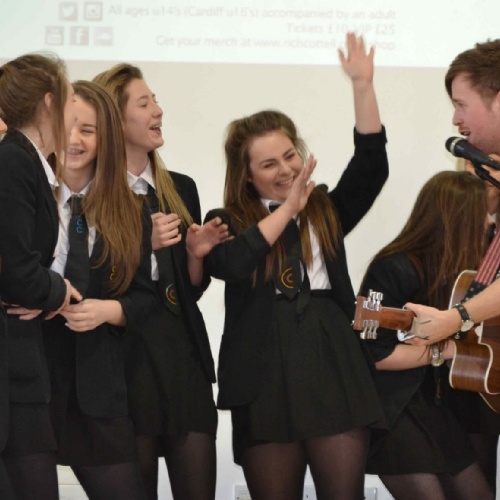 Monday 14th March was a huge success with upcoming singer Rich Cottell performing to students.
As part of our Safeguarding and protecting our students to online and cyber bullying, upcoming singer, "Rich Cottell," who has supported acts such as Conor Maynard and The Wanted, performed cover songs and spoke of Online Safety, Cyber Bullying and Discrimination to students.
Rich cleverly engaged students by speaking to them in their terminology , quite often referring to 'banter', he got them to join him and take part singing with him. By using his knowledge of social media and online gaming he was able to relay the risks and dangers that can be involved. Rich also spoke of a family member that had been affected by cyber bullied.
During break Rich met with students and was signing autographs and again at lunch were he was seen taking selfies with students and again performed.
Click here to see photos