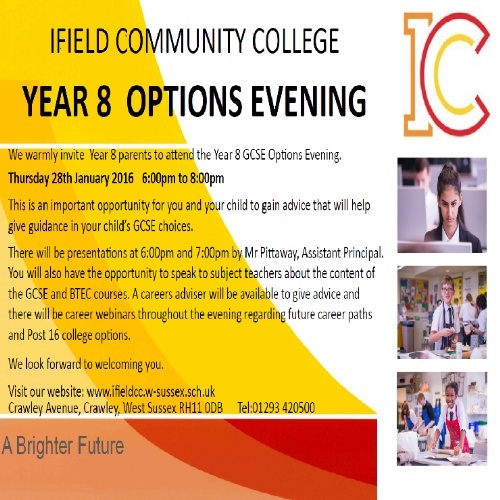 Does your child know what Options they wish to take? Then this evening is important for you and your child to gain information and advice on your child's GCSE choices.
During the evening there will be two presentations in the main hall at 6pm and again at 7pm. There will be subject teachers available throughout the evening to give advice and to help give guidance in your child's GCSE/BTEC choices.
Mr Curran, the Options and Pathways Co-ordinator has organised careers webinars which you can take part in regarding future career paths and Post 16 college options.