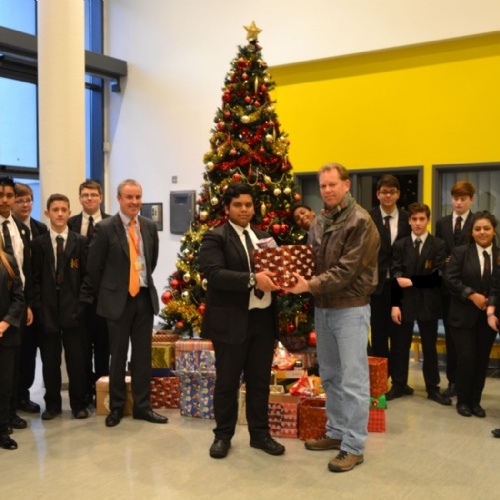 Students at Ifield Community College have been busy collecting food for Christmas hampers for The Easter Team, a Crawley based Christian charity that helps those who it need it most in Crawley. Donations on the list included, mince pies, chocolate, biscuits, tins of ham, pots of jam and Christmas puddings.
Ian Phillips, Chairman of The Easter Team said, "We will be giving out Christmas food hampers again this Christmas to people that are in need of them. We are grateful for all the help and support that we receive from the community. We would like to thank students and staff at Ifield Community College for collecting extras for our food hampers, and we are especially grateful to Flannigans Butchers in Crawley Down for donating fresh chickens and sausages."
Mr Corbett, Principal of Ifield Community College said, 'It is wonderful to see again the generosity of our students in thinking of others in their own community. Christmas is a time for caring and we are proud that our students have taken the time and trouble to show that they care.'
On Friday morning The Easter Team was greeted by Mr Corbett, , Debjyoti Dewan a member of the Student Council and Mrs Webb's tutor group who handed over the hampers.
Click here for more photos