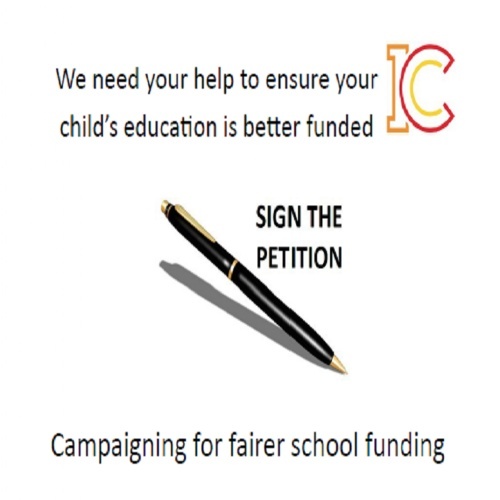 West Sussex receives the 4th lowest funding in the country. With your help we can help to try and secure a fairer funding for schools.
MPs are campaigning the cause for Fair School Funding, and this has raised a petition across the country to be taken to Parliment. Crawley's local MP, Henry Smith has written to ask all schools in the Crawley area to assist in getting signatures for the petition.
Please see Henry Smith's website explaining more about the campaign.
http://www.henrysmith.info/news/campaigning-fairer-school-funding
Listed below is the ParentMail letter sent out to parents and a petition sheet.
These petitions must be returned to Henry Smith by 13th November, so the petition held at Ifield Community College will close on Wednesday 11th November.
Alternatively, petitions can be sent direct to The Fair School Funding Campaign c/o Henry Smith MP, House of Commons, London SW1A 0AA no later than Friday, 13th November.
This is an important matter and something we have an opportunity to influence, so let's get as many signatures