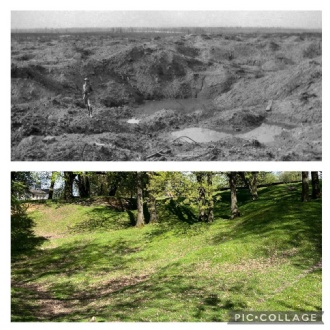 History students in Y9 and 10 visited the battlefields of the western front in May for an immersive history experience.
We visited sites like Railway Wood, Essex Farm and Tyne Cot Cemetery as well as Hill 60 where trenches were only a few meters away from each other and hand-to-hand combat was common; it is here that inspired the tunnelling scenes from Peaky Blinders!
Several students took part in the wreath laying at the Menin Gate last post ceremony, while others had the chance to fire a WW1 Rifle from the trenches!
Students enjoyed visiting the Belgian chocolate shop and despite our best efforts, we are not sure if any chocolate actually made it back home to be shared with family!
Don't miss out on next year's trip, it will be something to talk about for years to come!
Click here to view photos.