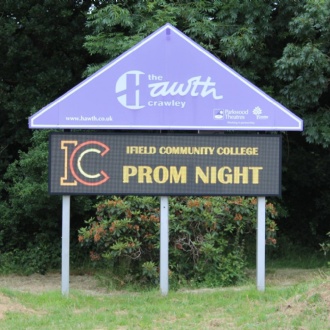 The class of 2023 celebrated at their graduation prom on Friday 30th June.
Students arrived in style by various forms of transport, from sport cars to a horse. They had the opportunity of photographs and selfies on the red carpet before being greeted with pre-drinks (fruit punch) and then enjoyed a three-course meal. Mr Corbett and Miss Woodman presented nominated awards to students. The turnout was fantastic and students and staff looked fabulous in their attire.
Rob Corbett, Headteacher said "What a lovely evening spent with a great year group. We are so proud of the young adults they have grown into. We will see most again in September but wish all of them well whatever they are going on to do".
A very huge thank you and well done to Miss Woodman, Mrs Butler, Mrs Ryan, Miss Clarke, Mrs Healy and Miss Baverstock for organising a successful evening enjoyed by everyone.
Click here to view photos
Click here to view a few Year 7 photos