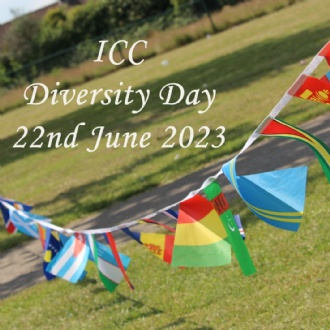 Our Diversity Day held on Thursday 22nd June was a huge success. The event celebrated the diversity of our school community with a big focus on Pride and culture.
To celebrate the richness of the school's diversity, students and staff dressed in their cultural heritage or wore pride-themed clothing.
A vibrant array of stalls scattered the school grounds, from rainbow-themed cakes to delicious aromatic world food stands, home-made jewellery to henna and face painting. Well done to the students who organised an amazing cultural catwalk to showcase their cultural heritage costumes. Students also provided an array of inspiring music and dance performances.
Thank you to the parents that joined us to celebrate and to Marilyn and the Diverse Crawley team for joining us too https://diversecrawley.org.uk/
The team of staff members who organised the Diversity Day event are delighted at how much they have managed to raise for two incredible charities: Crawley LGBT and Refugees Welcome Crawley.
Congratulations to Milly Winstanley for winning 'name the bear competition'. The winning name was Darcy.
We hope you all had an enjoyable afternoon.
Click here for photos.