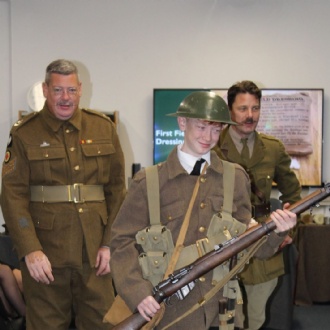 Year 9 and 10 students had an immersive WW1 medicine experience when Frontline Living History came to show them artefacts from the First World War Battlefields.
Students had the opportunity to look at and handle a range of artefacts and historical sources in support of their GCSE historic environment study of Medicine on the Western Front. An excellent experience for all, we will be meeting the team from Frontline later this academic year as they support our Battlefield tour to Belgium.
Click here to view photos.