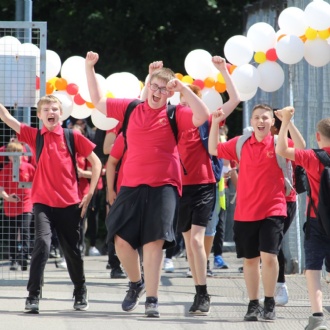 Students and staff participate in the Sarah Robinson Commemorative Sponsored Walk to raise funds for two charities.
What a lovely day for a sponsored walk, students and staff were in full spirit despite it being a very hot day. A nice early start to the day allowed students to have an early finish giving them a much deserved rest after walking an impressive 8.3 miles/13.5k and an amazing 19,000 steps to Tilgate Park and return to ICC.
We would also like to thank everyone who has supported us and donated to two very worthy charities that students voted for, SASH (Surrey & Sussex Healthcare) and Save the Childen - Ukraine Appear.
Well done everyone.
The final figure that was raised has yet to be confirmed.
Click here for photos of the day.