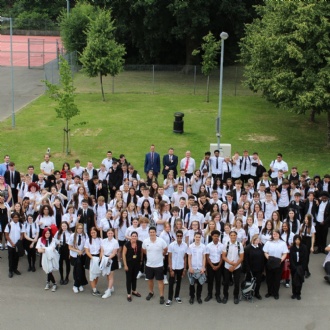 They did it, they made it to the end of Year 11!
Year 11 are about to close one chapter and open another in their life as they embark on new adventures, in our Sixth Form or elsewhere.
From joining ICC in 2017 we are so pleased to have watched them develop, flourish and grow into fantastic young people, full of life and promise.
The road has not always been smooth, and they have navigated it well. They have come through the challenges with determination and ingenuity. We are so very proud of them.
We are excited to see them at the Year 11 Celebration Event on Friday 25th June, at the Hawth.
We look forward to welcoming so many of our students to our Sixth Form.
We would like to wish all of them very best of luck, happiness and success in all they do.
Click here, to view photos.