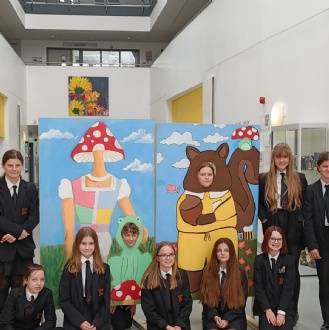 A group of Year 7 and 8 students have been involved in the after-school Arts club to create a design that is to be displayed as part of the Elderflower Fields Art Trail this year.
Elderflower Fields is an independent festival, created by So Sussex, that provides a unique family experience offering new opportunities in sport, music, the arts, nature and food. More information about the festival can be found on their website at www.south.elderflowerfields.co.uk/
This is the 3rd year we have worked with So Sussex to produce artwork that is included on the Elderflower Fields Festival Art Trail.
There may be an opportunity for students to help install the artwork prior to the festival. Complimentary tickets have been offered as a thank you to those students who have taken part.
I'm sure you will all agree they have put a lot of detail into the project and have done an amazing job in creating such vibrant coloured artwork, well done all.
To view student's artwork, please click here