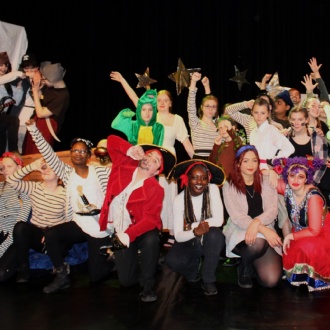 Our school production of Peter Pan was a sell out this year with an extra night being added!
We were excited to welcome parents and families to our school production of Peter Pan on the 14th December. We had an amazing response that meant we added an extra night (these were very hot tickets!). Our students had worked tirelessly in rehearsals every night leading up the performance, however, with a rapid rise in infection rates in Crawley, we decided to show the production to parents via an online link.
The students are a huge credit to ICC, and the performance is fantastic.
We are keen to encourage students to get involved in these shows, not only in the acting, but in the lighting, costume, technical backstage and music, and the preparing of pre-show dinners.
Congratulations to all the students and staff who have worked extremely hard to put on an amazing performance.
The link to the panto is available by invitation and has been sent to parents and students.
We very much hope you enjoy the performance.
Click here to view photos.