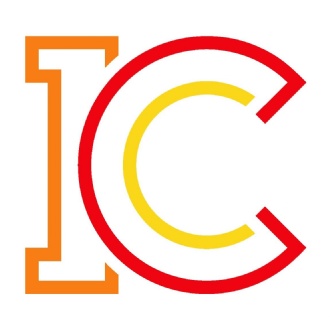 The presentations from the parent information evening can now be located here.
As a part of your child's education at Ifield Community College, we promote personal wellbeing and development through a comprehensive Relationship, Social, Health and Economic (RSHE) education programme. RSHE education is the curriculum subject that gives young people the knowledge, understanding, attitudes and practical skills to live safe, healthy, productive lives and meet their full potential. Within this programme we also teach the topics of relationships and sex education (RSE) and, as you may be aware, the government changed the RSE curriculum which we will begin delivering from September 2021.
We teach all parts of our RSHE on 'drop down' days throughout the school year. These were previously called PSHE days. These are an integral part of our teaching time and formal school days. They help prepare students for the future and cover a wide range of subjects such as personal finance, democratic rights, careers and futures, bullying (including racism, sexism and homophobia), worldwide religious views, online safety, managing physical and mental health, developing self-esteem and confidence as well as the RSE curriculum. Pupils also have opportunities to ask questions that help prepare them for all aspects of life in the modern world. There will be seven RSHE days in the next academic year and our students see much value in these as they help to prepare them for future life and to better understand themselves and other people. RSHE education is taught throughout the school in every year group by every member of teaching staff and is monitored and reviewed regularly by the staff and governing body. All RSHE teaching takes place in a safe learning environment and is underpinned by our school ethos and values.
Students must attend these normal school days. The government changes to the curriculum mean that parents no longer have the right to withdraw their children from RSE learning, but they can still be withdrawn from sex education up to three terms before their 16th birthday. After this point the student has the legal right to 'opt in' and choose to be part of this learning. If you would like to discuss the possibility of removal from sex education can you please contact the Head of RSHE, Mrs Jarman-Smith, so that she can arrange a meeting with you to discuss further. It should be noted that no whole RSHE day is dedicated to just one topic (including sex education) so if you do choose to withdraw your student from this then they must still attend school and a separate activity will be arranged for the period/session they cannot attend. You must not allow your child to avoid attending school on RSHE days as this will be unauthorised absence as well as leading to your student missing vital information on topics such as futures and online safety.
Our approach to sex education is very much one of responsibility and covers topics such as prevention of pregnancy and sexually transmitted diseases, consent and the law regarding sexual activity. All lessons are aimed at keeping our students safe and do not encourage under-age sexual activity.
A parent's information was held on Thursday 23rd September that informed parents more about what your child will learn, view the materials and resources being used in lessons and discover how you can best support your child to discuss these topics at home. As a school community, we are committed to working in partnership with parents; in the past parental feedback has indicated that the overwhelming majority of parents continue to be highly supportive of the relationships and sex education programme and your shared views will be invaluable in helping us develop our programme further.
During this information event, I will also be outlining the June 2021 government report on sexual abuse amongst young people including access to pornography and distribution of abuse images and what this means to our young people; the problem has now been discovered to be far more widespread than previously thought. As part of this review it was found that whilst young people will mostly confide in friends, the second most likely people they turn to are parents. This session should help equip you to try preventing any situations arising and also to support if your child confides in you. This includes the widespread sharing of images of themselves and others in their peer group.
The session gave parents advice and the latest information on how to protect their child as much as possible. Mrs Jarman-Smith and Ms Kansara (Head of IT) were available to answer questions.
If you would like to find out more or discuss any concerns, please email Mrs Murphy-Dunn emd@ifieldcc.co.uk.