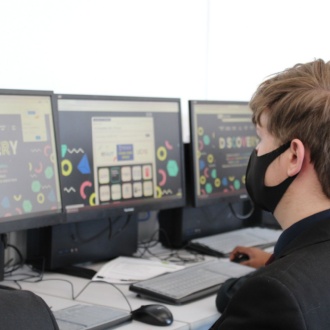 Sixth Form students attend the first Futures Fair 2021 held at ICC.
Students were welcomed with a breakfast and goodie bag before they were were given an introduction to the day.
The successful event was run in conjunction with the UCAS Discovery Day, designed to help students make decisions about the best pathway for their future, whether that is attending university, pursuing an apprenticeship or looking into joining the world of work.
Throughout the day students had the opportunity of logging on and exploring live virtual sessions with various presenters.
Click here for photos.