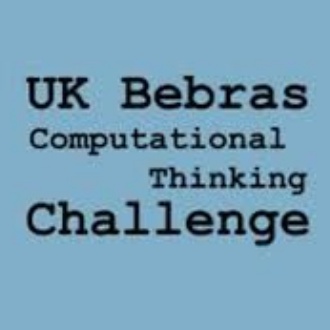 We are pleased to announce and share with you the the success of our Year 7 and 8 ICC students for achieving gold awards.
To encourage and enthuse student's participation in Computer Science, Mrs Kansara entered students from Years 7, 8 and 9 into The Oxford University UK Bebras Challenge 2020 held last October. Bebras is a challenge which introduces Computational Thinking to students and gets them excited about the world of computing.

This is the first year that students at ICC have been entered into such a national event, and a total of 104 of our year 7 students took up and entered the challenge. We also had around 23-year 8/9 students enter.
Awards have been given for Distinction (top 25% in the school), Merit (next 25%) and a Participation award for the rest of the candidates. There were also 2 awards for Best in the school (Juniors and Intermediate).
I am super excited and proud to announce that 6 of our students have been awarded the Gold Award which is for those that came in the Top 10% nationally, which is outstanding.
A huge round of applaud goes to.......
A huge well done and congratulations to everyone who took part.