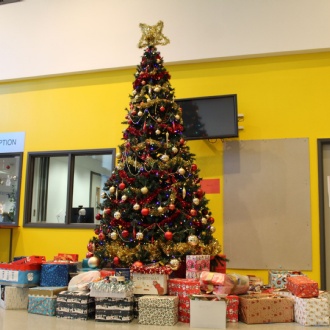 On Wednesday 16th December ICC Students presented the Easter Team with Christmas food hampers.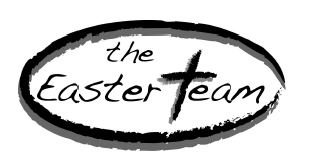 Students at ICC have been busy decorating boxes and collecting food items for the Christmas hampers to be donated to The Easter Team; a Crawley based Christian charity that helps people who need it the most in Crawley.
Donations on the list included, mince pies, chocolate, biscuits, tins of ham, pots of jam and Christmas puddings.
The items donated will go a long way towards supporting families that are in crisis in our town over this Christmas period. It is a sad fact that many people are struggling to put food on the table and do not have the many luxuries that we enjoy and maybe take for granted around this time of year.
The Easter Team is part of the Crawley Food Bank Partnership, which also includes Crawley Open House. Throughout the year between us we give out on average 50 – 60 food parcels per week to families in need, and at Christmas we also help other groups such as the YMCA and in total give away between 140 – 160 food parcels, which will include some of the goodies donated by your students.
As the demand for their services continues to grow, they are always in need of volunteers as well as donations. If you would like more information about the work of the Easter Team or the Crawley Food Bank Partnership please visit their websites at:
www.theeasterteam.org
www.crawleyfoodbankpartnership.co.uk
The Easter Team are grateful for our continued support each year.
To view photos, click here