Any updates and letters sent to parents relating to the Coronavirus will be added to this page.
This page and all further information relating to COVID-19 has been relocated,
click here
Important documents:
ICC risk assessment return to school (October 2020) click here to view
Public Health England have produced a letter for schools to distribute to parents which explains when a person requires a coronavirus test and what the symptoms of coronavirus are. You can view the letter here.
Track and Trace Privacy Notice, click here to view
Visitors, please see see the below documents for before any visit to ICC.
Covid-10 Visitor Health Form
Visitor Risk Assessment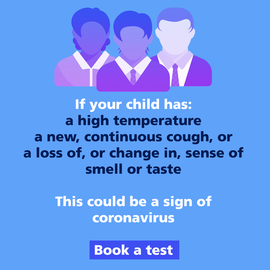 Letters Home
03/12/2020 Year 10 are to return to an 8.30 start from Monday 7th December. Letter
19/11/2020 Partial school closure - with effect from Friday 20th November, click here to view a copy of the letter.
19/11/2020 Water Fountains: As part of the recent guidelines with regard to Covid-19, schools have been told that they need to shut off water fountains due to the risk of infection. Please be aware that this means that students will need to bring sufficient water to school to last a whole day or bottled water can be purchased from the canteen.
05/11/2020 A revised letter has been emailed home today with the new guidance says that students will now be expected to wear masks in corridors and enclosed spaces unless eating or if there is a good reason not to. We will introduce this expectation from Monday 9th November. Click here to view letter.
04/11/2020 Wearing of masks outside of lessons. To view click here.
02/11/2020 Contingency plan if needed for partial closure. To view click here.
05/10/2020 Teaching with windows open during autumn and winter, students wearing coats and the ordering of a warm black v-neck jumper. Click here to view letter, click here to view photo of jumper.
02/10/2020 Hand sanitising. Click here to view.
01/10/2020 autumn and winter arrangements narrated video from Mr Corbett, Headteacher can be viewed by clicking here.
30/09/2020 Changes to lunches to commence from this Friday 2nd October due to predicted bad weather. Click here to view.
25/09/2020 Changes to the length of lunches. Click here to view.
If anyone has any questions regarding this they are asked to make contact with Rob Corbett, Headteacher on email rct@ifieldcc.co.uk. Please contact the school if you have any queries on 01293 420500 between 8am and 3pm.
Our school front office and switchboard are open from 8am to 4pm daily. Staff can be emailed directly, for staff email addresses click here, alternatively you may email the school using office@ifieldcc.co.uk
Website links and resources
Overview to the Coronavirus (COVID-19) can be found on the NHS website
Stay at home guidance from GOV.UK
Guidance on social distancing and for vulnerable people