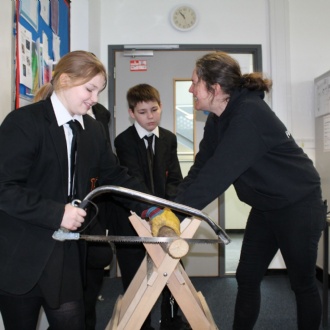 The six week hands-on learning experience in a woodland/ natural environment programme starts today.
Today's first session was held at ICC due to the high winds warning issued by the Met Office, normally students would travel to Upper Picketts Wood to take part in activities.
Students have the opportunity to learn woodcraft. outdoor cooking, den building and much more.
The programme is to develop and help build self-confidence, leadership skills, gross and fine motor skills, resilience and encourages team building work.
Click here to view photos of today's session.
For more information on the Forest School Programme click here .