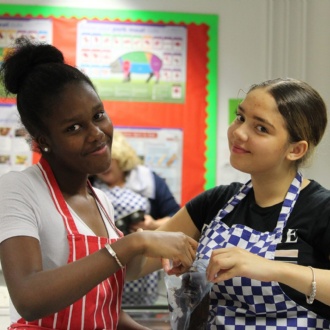 Sixth Form students and staff baked festive cakes on Thursday 19th December to help raise funds for Save the Children Charity.
Students and staff took over the Food Technology room after school on Thursday 19th December to bake festive treats whilst listening to Christmas songs. The cakes were on sale the next day to students and staff, and was a huge success as always. All proceeds went to charity.
Click here to view photos.