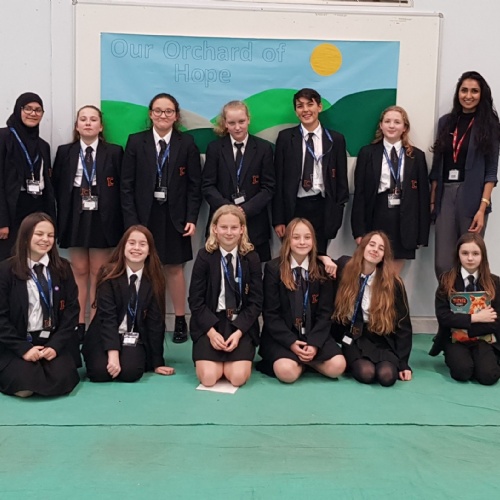 ICC were excited to host the first Eco Summit in Crawley on Monday 25th November.
We opened our doors to two hundred students and adults, from within Crawley and the surrounding neighbourhoods, to partake in environmental focused workshops and engage with like-minded individuals in how to combat climate change and promote environmental awareness.
The various workshops that were held throughout the day included: STEM, biodiversity, forest schools and outdoor learning, clothing and plastic pollution, solar energy, sustainable transport, water quality, upcycling junk into percussion.
The conference is part of the wider EYE campaign which seeks to bring schools in West Sussex together to focus on the importance of caring for our planet - to promote sustainability and encourage young people's interest in environmental issues. Gatwick airport sponsored the conference. (Insert from Gatwick Airport press release).
All attendees had an exciting day, learning plenty about what they as individuals could do to make the world better.
Click here for photos. (Permissions given).