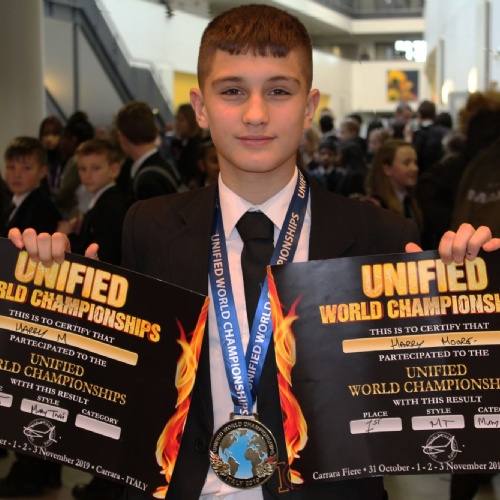 Representing the British Junior Team, Year 8 ICC student Harry Moore travelled to Italy in the October Half term to compete in the Unified World Championships.
"it's my life and I love it" reports Harry who has been involved in Muay Thai since the age of 8 years old. Harry trains 5 days a week at the Crawley Martial Arts Academy and has gained several titles including English, International, Inter-continental as well as European Champion. Harry has an impressive collection of several belts, a trophy and many medals.
Representing the British Junior Team, Harry recently travelled to Italy where he gained the acclaimed title of the Unified World Championship.
Harry's next adventure will be fighting in tournaments and a stadium Thailand.
Well done Harry and good luck.