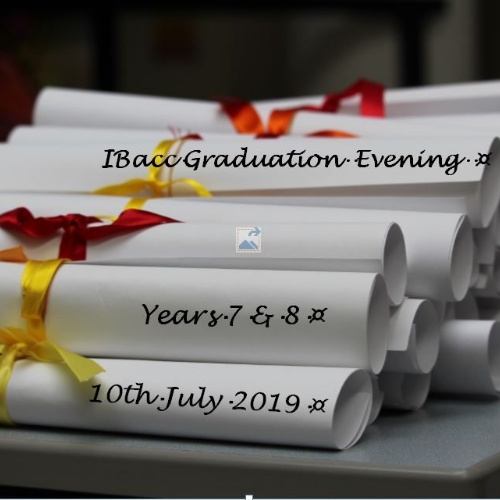 Year 7 and 8 students attended their IBacc Graduation Evening to celebrate their achievements.
Guests were greeted upon arrival with refreshments supplied by our Food Technology department. During the ceremony Mr Corbett presented certificates and congratulated students who who had passed their IBacc Graduation.
The award categories were:
100% attendance
4000+ reward points
subject specific awards
IBacc
IBacc Honours
In addition to the awards guests were entertained by a clarinet performance by the students who have been attending the 1 term to learn the clarinet, dancers performed to the drummers and a solo dance from Aryan. Guests also was able to view the amazing collection of student's art pieces on display in the hall and atrium.
Click here to view photos of the evening.