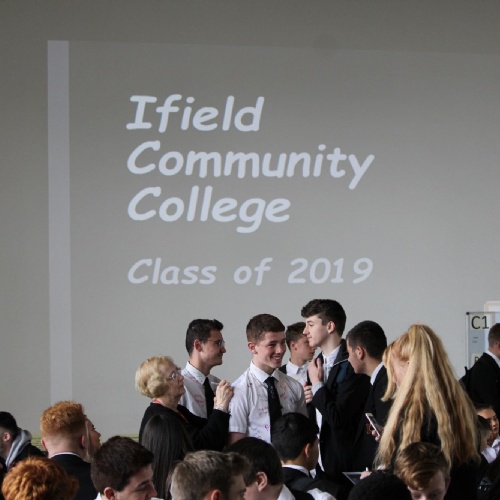 Friday was an emotional day as Year 11 students attended their Leavers' assembly.
They did it, they made it to the end of Year 11!
During an emotional leavers' farewell, delivered by Mr Corbett and Miss Woodman, students were told how proud we are of them and how sad it is to see them leaving. They were wished all the very best as they are about to embark on new adventures, whether moving on to pastures new or remaining at ICC to attend Sixth Form. During the morning students signed their shirts and said their farewells.
From joining ICC in 2014 we are so pleased to have watched them develop, flourish and grow into great young people.
We look forward to seeing students at the Year 11 Graduation Prom on Friday 28th June and at GCSE Results Day on 22nd August.
Good luck to all our students and we look forward to welcoming students to our Sixth Form.
To view photos, click here.