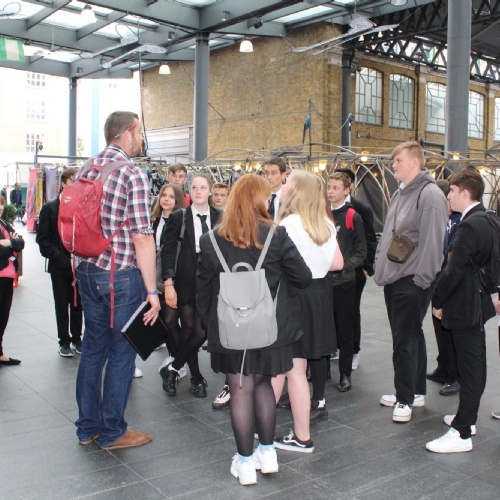 On Monday 20th May Year 9 and 10 students visited London for a historic tour of Whitechapel and a visit to the London Dungeons.
Liverpool Street/Bishopsgate: Introduction to the tour. Overview of the East End in the nineteenth century.
Artillery Passage: The Historic Environment: what was Whitechapel like towards the end of the nineteenth century?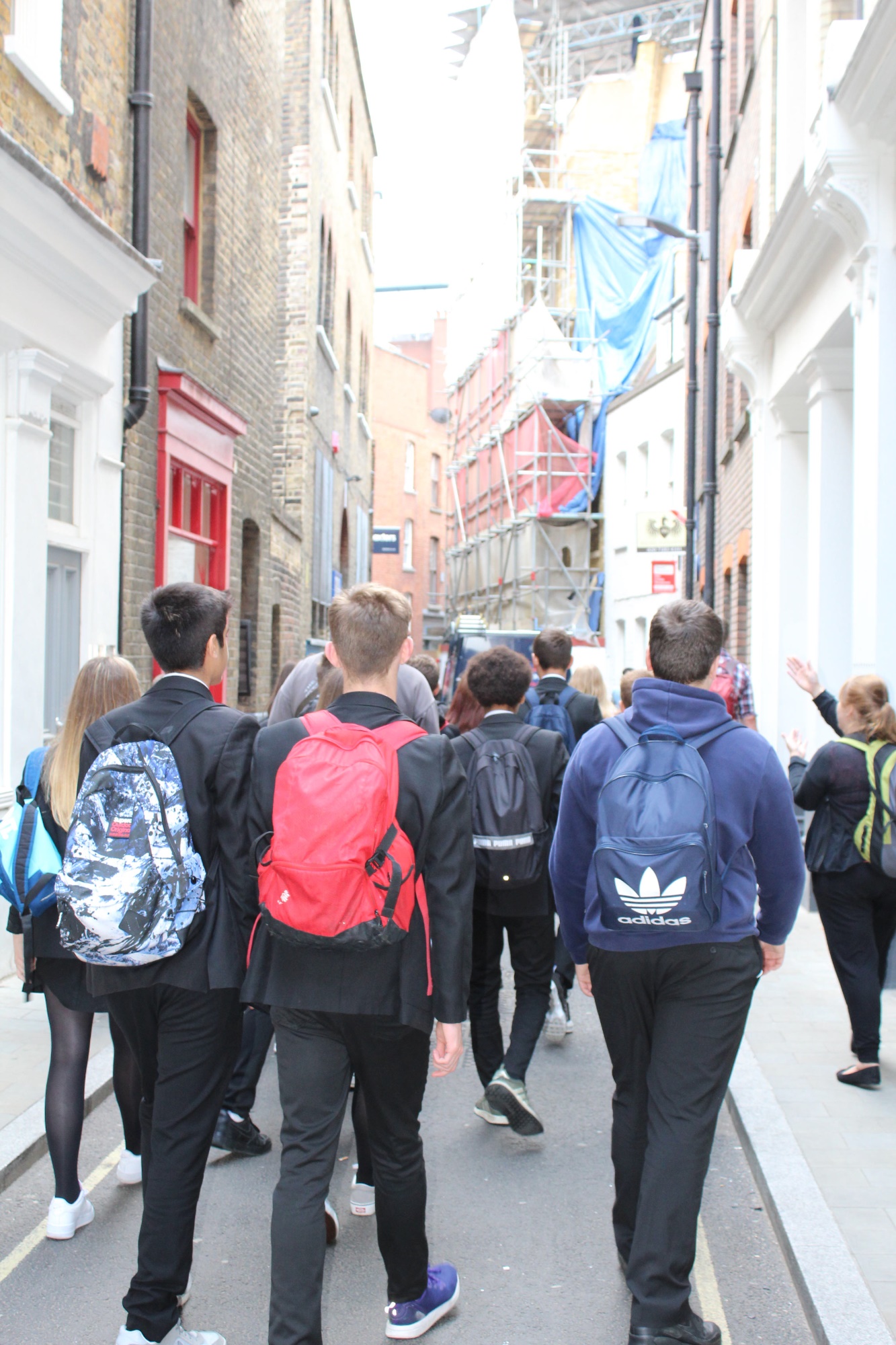 Housing & living conditions – overcrowding and lodging houses; immigration into the East End, particularly the settlement of immigrants from Ireland and Eastern Europe.

Brune Street
Site of a former Soup Kitchen: Poverty and provision for the poor, including workhouses – how did the city deal with the challenges of a growing population?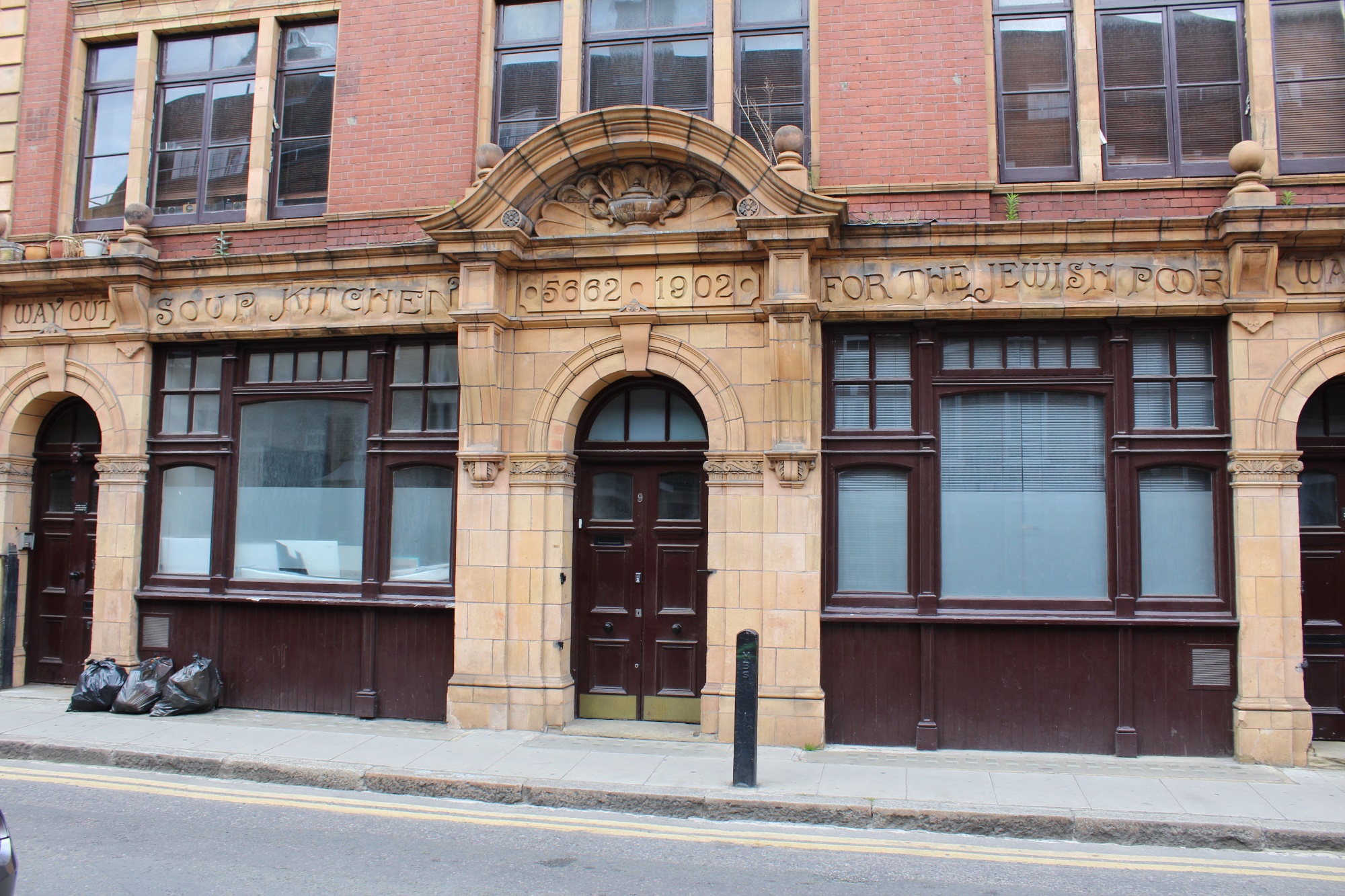 Toynbee Hall: The changing political landscape: challenges to the establishment, including the rise of socialism & anarchism. How did these changes affect the crime rate?
Christ Church Spitalfields: Crime: what crimes were prevalent and why? Prostitution, protection rackets, gangs, violent demonstrations?
Folgate Street / The Water Poet: Why were there so many pubs in Whitechapel and what was the impact of alcohol on those living there?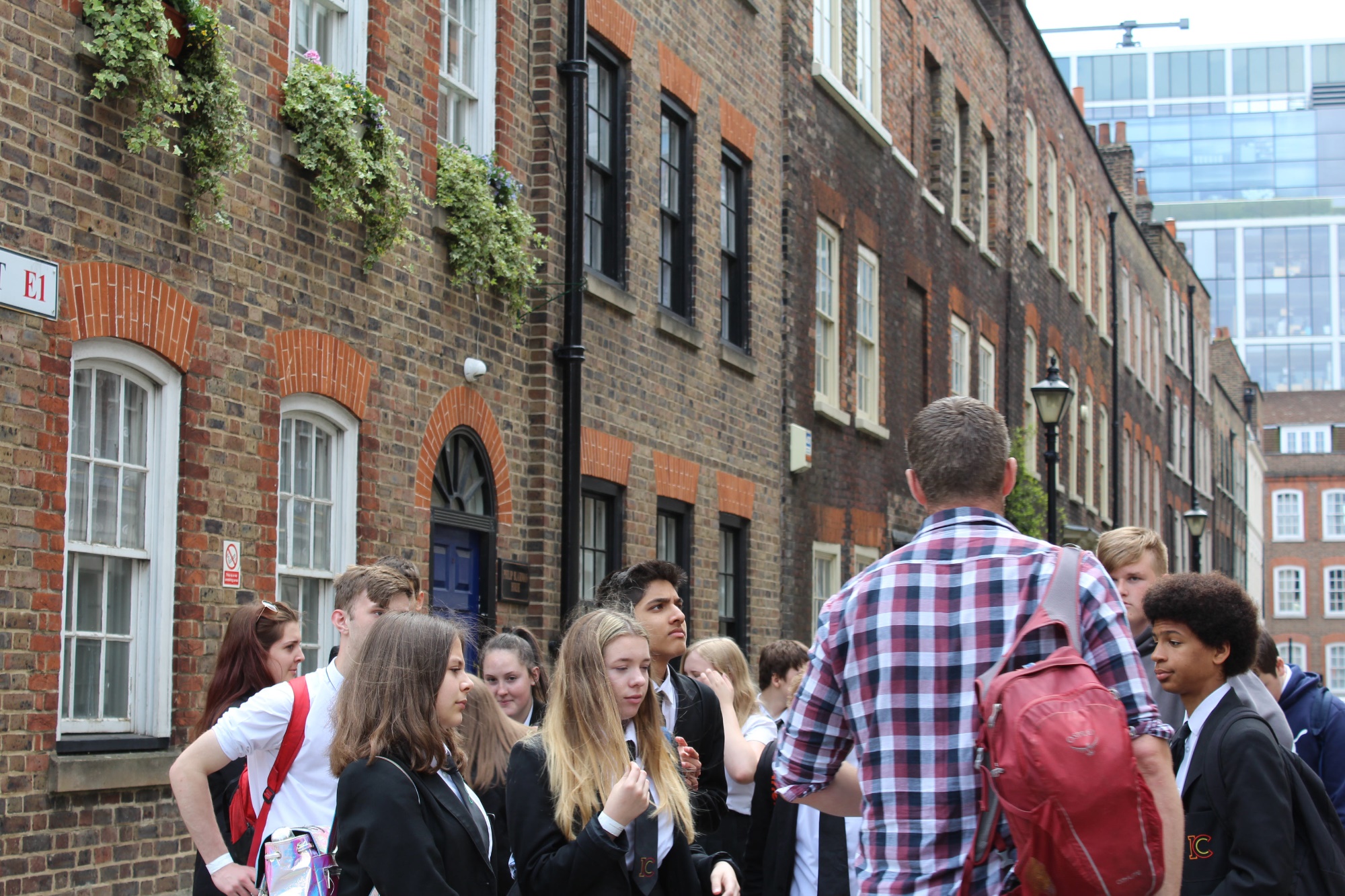 Peabody Model Dwellings: Site of the first tenement block of model dwellings to be erected by the Peabody Donation Fund for London's "industrious poor". opened in 1864.
Former Commercial Street Police Station: Fighting Crime: Policing & Vigilantism.What problems did the authorities face in fighting crime amongst the slums and rookeries of Whitechapel? How did relationships between Scotland Yard, the Metropolitan and City of London Police affect policing, including the recruitment and the role of the beat copper, tensions between forces and developments in investigative detective work
Brick Lane to Hanbury Street: The Whitechapel Murders / Jack the Ripper - a case study, including the impact of press reporting of the crimes and public attitudes towards the Police. The Whitechapel Vigilance Committee – how did local residents participate in the fight against crime?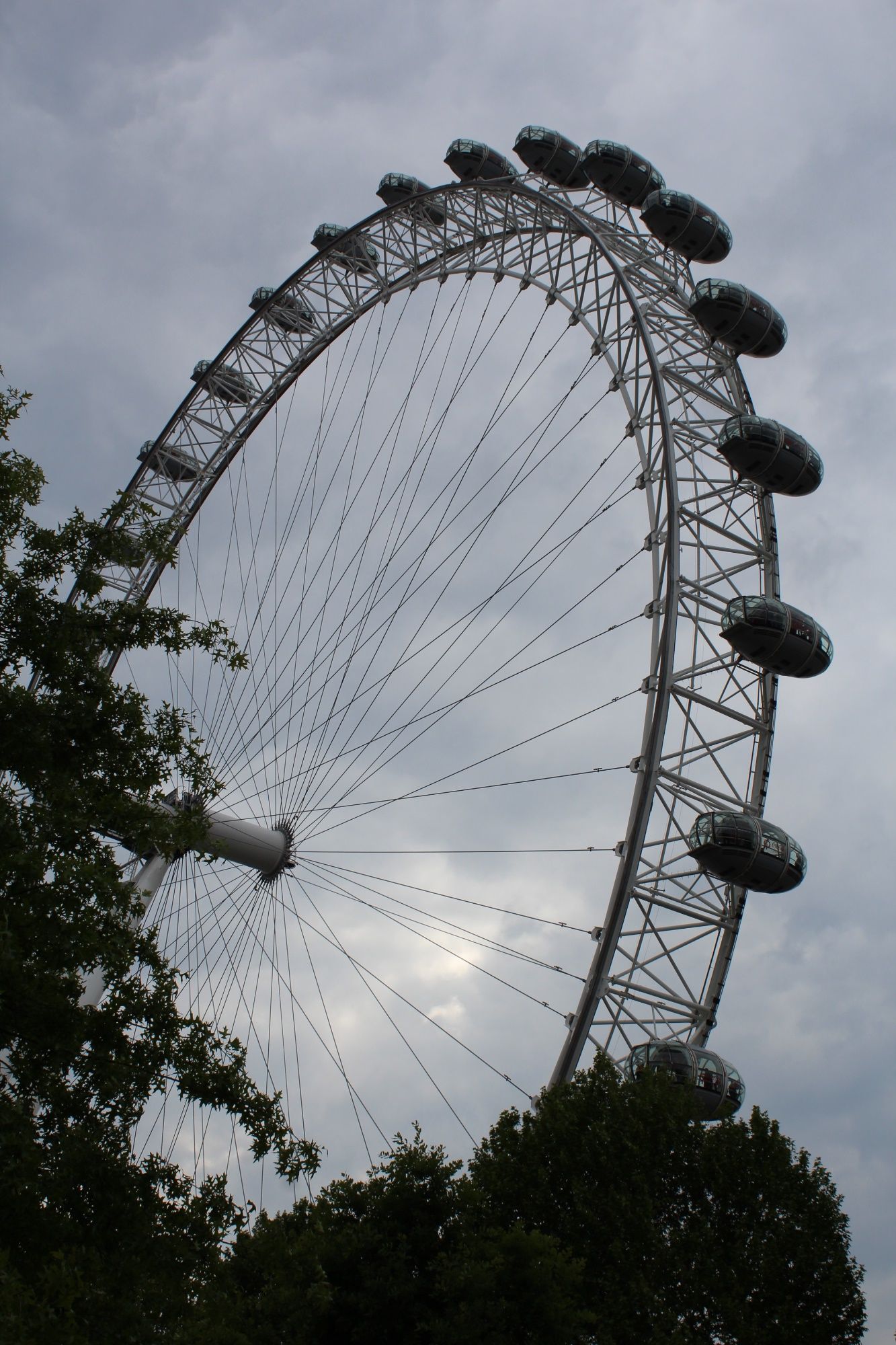 We stopped briefly for lunch by the London Eye before visiting the London Dungeons for a terrifying, darker and scarier experience of London.