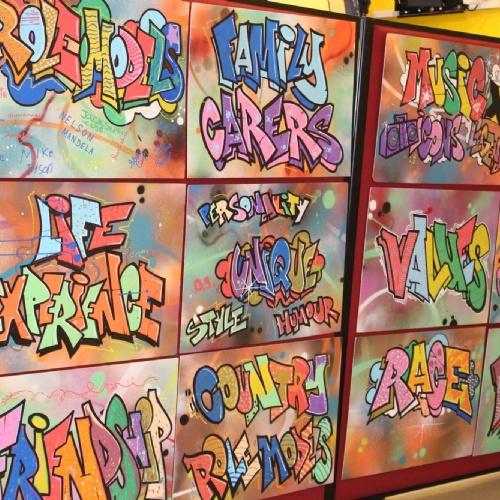 A huge well done to the students who took part in a Graffiti Art Workshop and produced some fantastic creative pieces of graffiti artwork.
Students took part in a Graffiti Art Workshop to explore the issue of identity and belonging for young people. During the workshop, the students took part in various discussions and activities about what made them unique, where they felt that they belong, how and why people are different, is everyone accepted for who they are, do they accept others and who their role models were and why. Students were encouraged to be open and honest with their opinions, but were also asked to respect other people's views.
The students were then able to create some excellent graffiti artwork with the help of Tom, a Youth Worker who specialises in Graffiti Art. They were each asked to select words that were the most important to them and which reflected their own identity, sense of belonging or their role model. They created individual work and also worked as a group to create the large banners.
Not only did the workshop produce some fantastic artwork, it also created some excellent discussions to enable to the students to learn about each and also for some, to learn a bit more about themselves.
Students artwork can be seen displayed in our school reception area with the exception of the ICC piece, which now displayed in the Headteacher's office.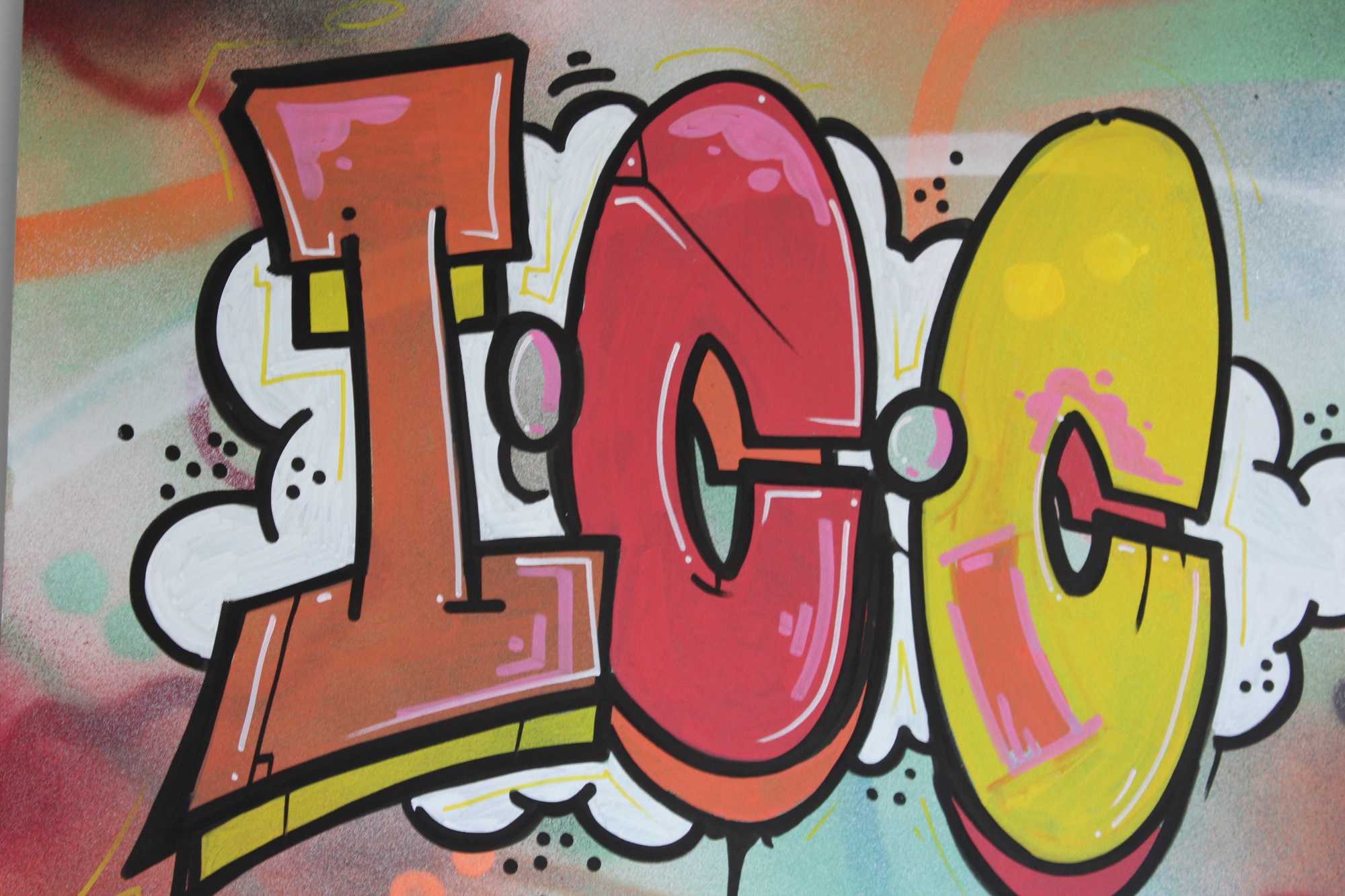 To view photos click here.