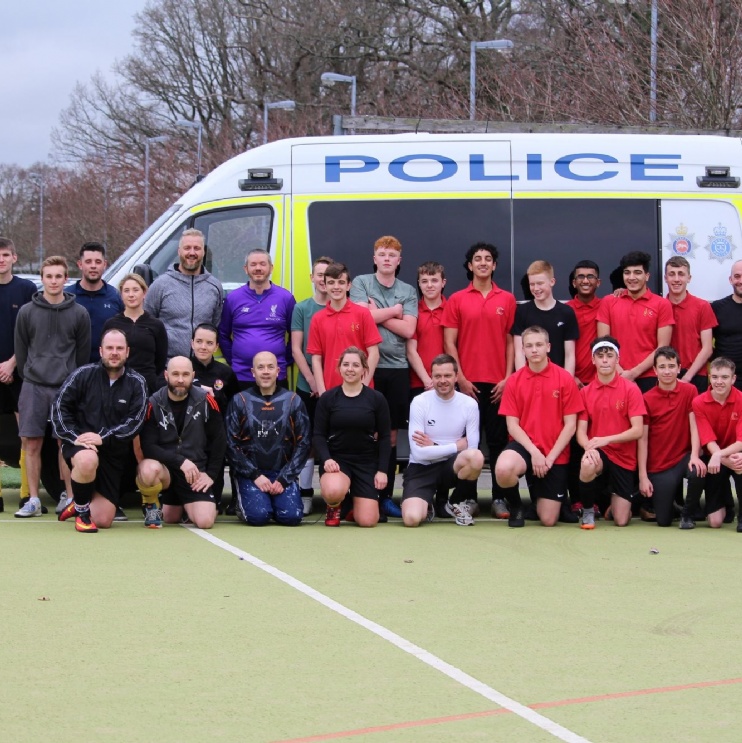 On Monday 15th January, Crawley Response officers used one of their rest days to play some 6-a-side football against ICC's Year 10 & 11 students.
It was a great opportunity for the local school children to spend some time with some of the officers who patrol their town, particularly at a time when there have been some high-profile incidents that have caused concerns to local residents.
With no major injuries to report on either side, the officers returned safely to work the next day. Sergeant Iain Macnab said, "We want to show the younger generation that their local police officers are just normal people who like a kick-about too! By spending some time with the pupils on our day off, we hope that they will feel that they can approach us when we are out on patrol, and feel confident in reporting any concerns that they may have. We will always take their reports seriously, and we aim to provide a safe and reassuring town for them to grow up in. We will be arranging further games in the District to engage with as many pupils as we can in order to promote this approach to a more positive youth engagement in the town. "
Well done to ICC students who won 3 out 4 of the 4 games and drawing on 1 game. 1-0, 2-2, 4-1, and 4-0. An 11-a-side game is planned later in the term.
Click here to view photos of they day.