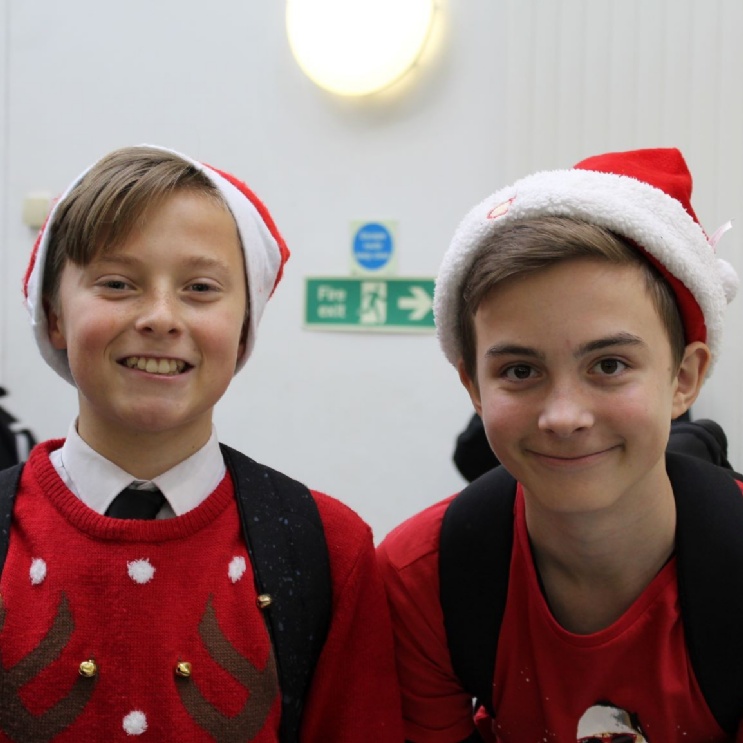 Students and staff wore festive jumpers for Christmas Jumper Day and the end of term whole school assembly.
During breaktime students were able to buy the festive cakes made by the Sixth Form students and staff to help raise funds for Save the Children Charity. Our cake stall is always a huge success with all the baked cakes being sold.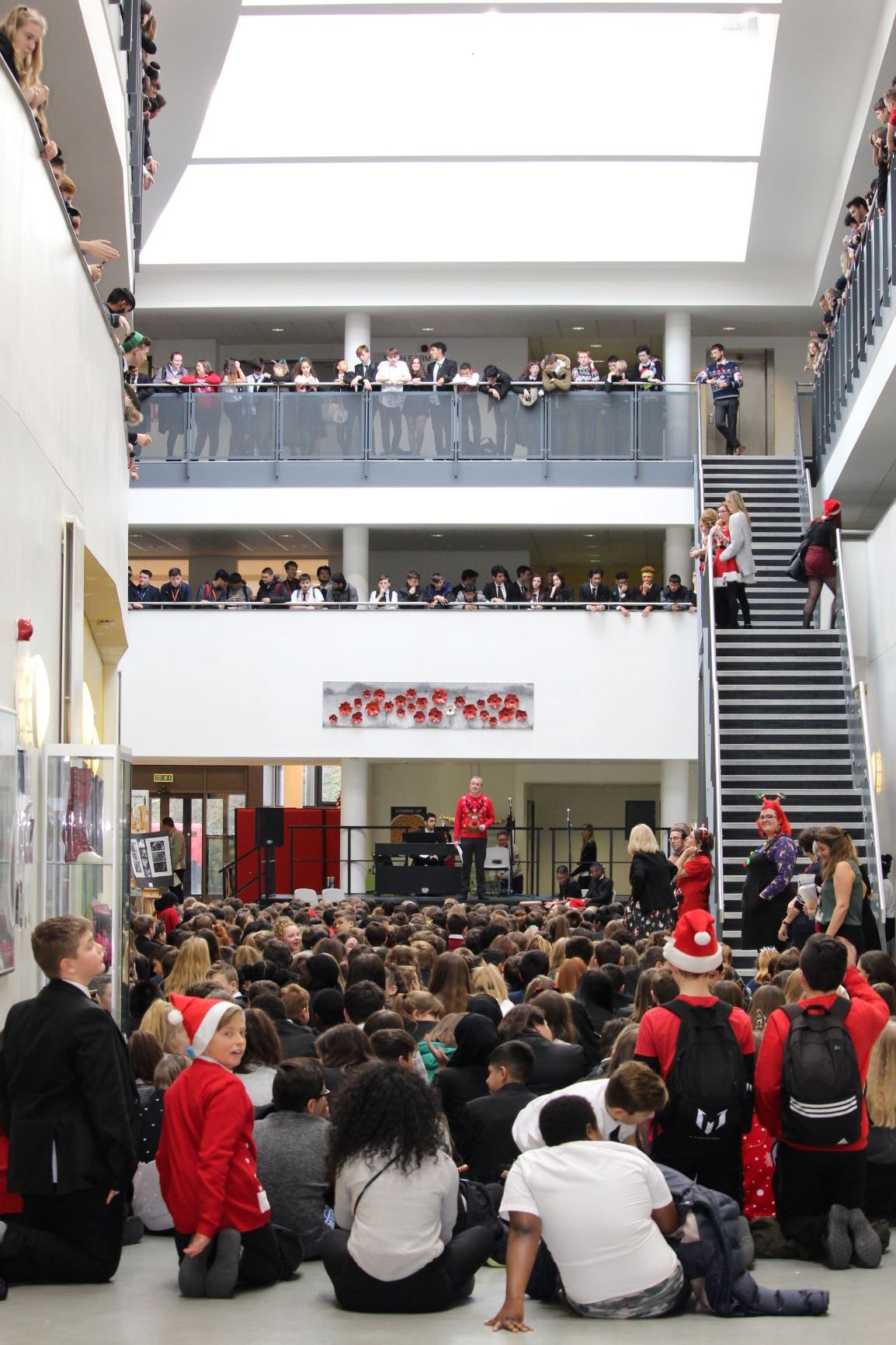 Everyone gathered in the atrium and balconies for the whole school end of term assembly. Mr Corbett, Headteacher opened the assembly by saying "what a great term, the best I have known – but how lovely to be near the holidays and looking forward to spending time with family and friends."
Mrs Murphy Dunn spoke of the the great fundraising work ICC students have done this year for Charity.
Winners of the festive reward quiz, Accelerated Readers, Christmas card competition,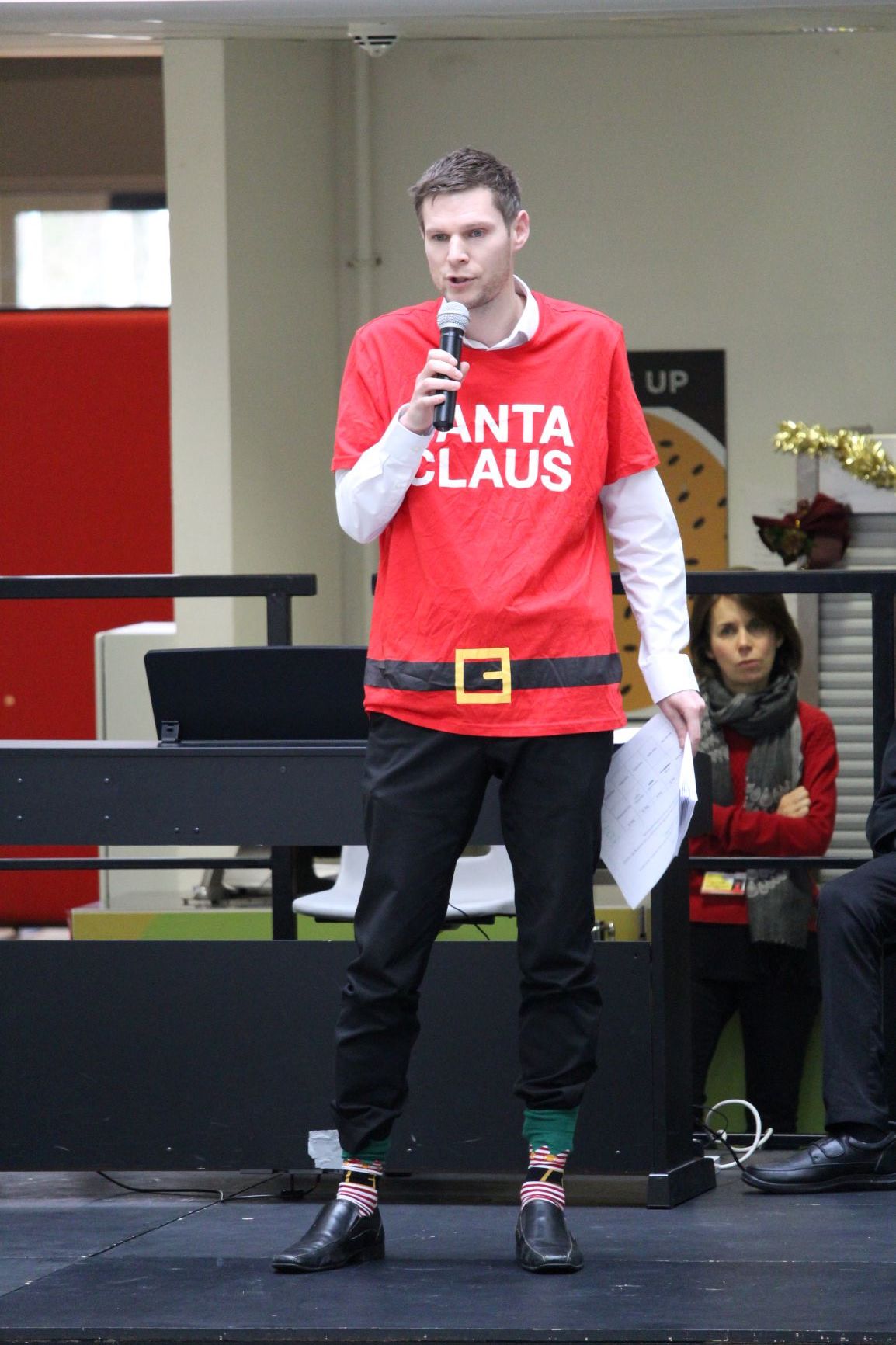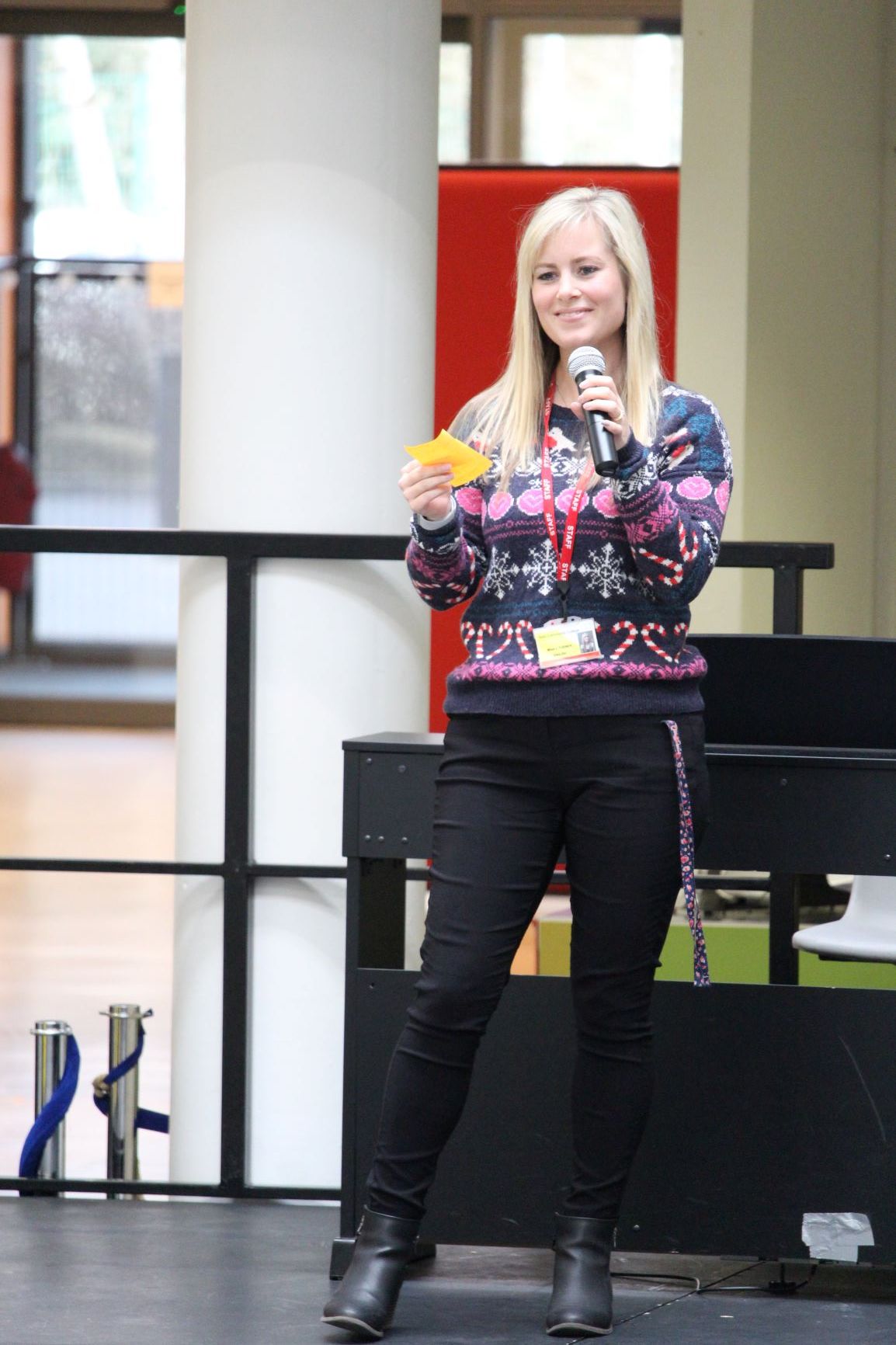 Christmas book cover and Hegarty Maths were announced and received their prizes.
Congratulations to the winners and well done to everyone who took part.
Students from the recent production of Grease gave a performance to the song Grease Lightening and an extract from Charles Dickens 'A Christmas Carol' was read by Mr Corbett and several students before we said our farewells to:
Ms Shuter, who has been covering Ms Haynes whilst on her maternity and to Pat Parmentier who has worked at ICC, supporting a huge number of students since 2006. She is starting semi-retirement and we wish her well.
The assembly finished with a festive song from the choir.
Click here to view photographs
School resumes on Thursday 3rd January, Week A.