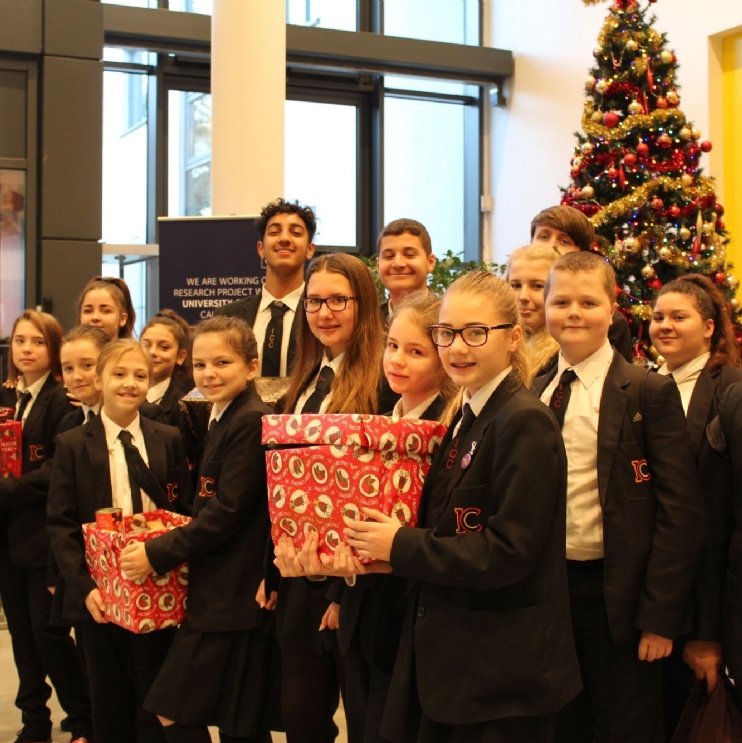 On Monday 17th December ICC Students presented the Easter Team with Christmas Hampers.
Students at ICC have been busy decorating boxes and collecting food items for the Christmas hampers to be donated to The Easter Team; a Crawley based Christian charity that helps people who need it the most in Crawley. Donations on the list included, mince pies, chocolate, biscuits, tins of ham, pots of jam and Christmas puddings.
Ian Phillips, Chair of the Easter Team thanked students and staff at ICC for contributing food hampers this Christmas to help people that are in need of them.
Mr Corbett, Principal of ICC said, 'Our students recognise Christmas as a time of sharing and have been true to the spirit of Christmas. It is very heartwarming to see these young people putting others first and making sure that a happy Christmas is shared by others.'
To see photographs, click here.