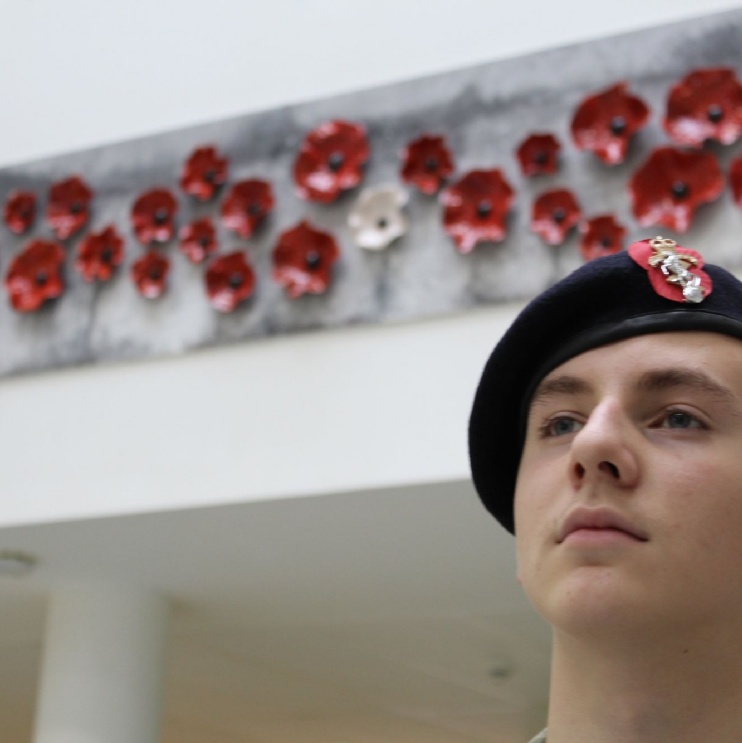 ICC remembered those who lost their lives in conflicts.
Students and staff gathered around the Atrium for the remembrance ceremony that began with a roll call, read by students, of the names of those who lost their lives in World War 1 from Crawley and Ifield. Veteran Ken Ashby unveiled a commemorative poppy mural incorporating finger prints of every student and members of staff as the Mayor of Crawley Carlos Castro delivered a moving speech.

Army Cadets from ICC marched to the memorial in the centre of the Atrium where students Rickesh and Kayla laid a wreath. Staff and students held a 2 minute silence at 11am to commemorate those who fought and died for Britain not just those that died in the First World War, but in World War Two and later conflicts.
Georgia read a poem "If Poetry Could Tell It Backwards" which was followed by 6000 poppies falling on to the memorial.
It was an extremely emotional ceremony with the whole school gathered together.
Pictured here is a photo of King George VI with Field Marshall Montgomery knighting an airman. Photo was taken by Ken Ashby.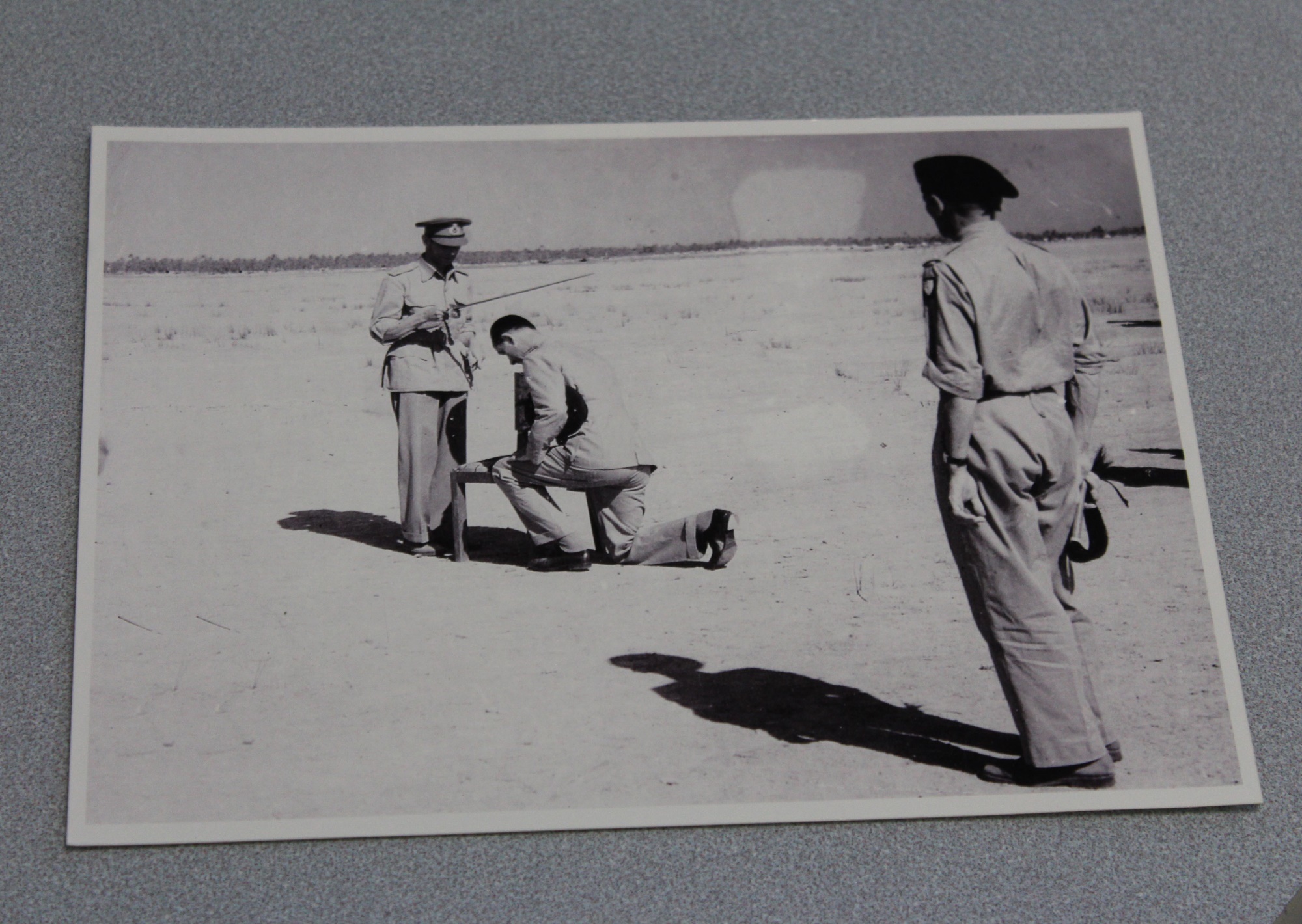 To view photos Click here.
Student photos and video of the day are to follow shortly.