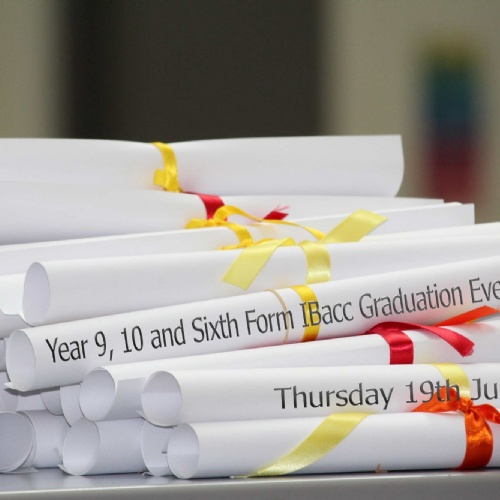 Year 9, 10 and Sixth Form students attended their IBacc graduation evening to celebrate their achievements.
Mr Corbett presented certificates and congratulated students who passed their IBacc Graduation. Parents were greeted with refreshments supplied by our Food Technology department, whilst Hashim performed a music composition on the piano to parents whilst they waited for the rewards to begin. There were further performances from the cheerleaders and the drummers during the evening.
There are two albums:
Photographs taken on the evening, click here
Photographs taken at school, (extra photos taken), Click here.