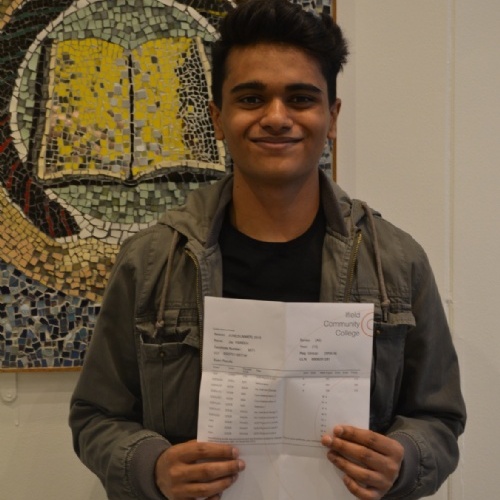 We are pleased with the success of all our students, who have achieved a perfect pass rate. 100% of our students achieved A*-E.
We are delighted that ICC student Jay Parekh is going to Cambridge to study Architecture after an outstanding set of A level results. He achieved A*, A, A in Maths, Physics and 3D Art.
Other students who have done exceptionally well are Aniqa Haque who took 4 A-Levels and achieved 3A's and B. Adam Apostolides who took 4 vocational subjects and achieved 2 Distinction*(A*), a Distinction (A) and a Pass (C).
Twins, Aaron and Joseph Hawkins who have all together achieved 5 Distinctions (A*) and 4 Distinctions (A)
Personally, I am once again very proud that more students this year have applied and been accepted to their first choice university. The majority of these students will be the first generation in their families to study at university. Also, we have seen more students apply and be successful at gaining apprenticeships.
We would like to wish all our students that are leaving us, the very best of wishes as they embark on their new journeys.
For more photos, please click here