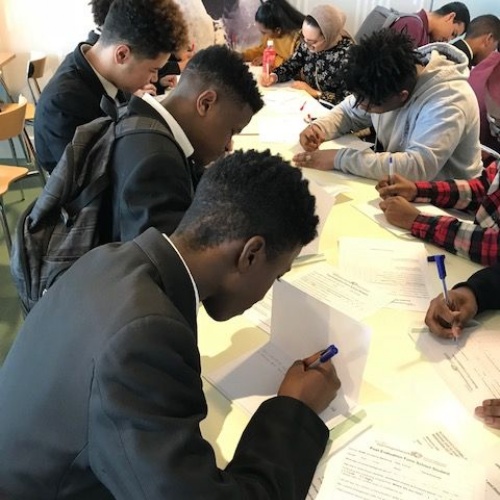 A group of ICC students have been part of a BAME Mentoring Course.
Students visited Eastbourne University where they met with their mentors and were set challenges to complete, one of the challenges was to work with their mentor and assemble a selfie stick and take a photo with their mentor. They were asked about how they felt working with their mentor ,what they had learnt and what they felt they had got out of the course. All the students recieved achievement certificate's from Lyndon and John Lynch, as well as chocolate , pen and a propectus of Brighton university .
Lyndon Lynch. Former Head Coach, England & GB Paralympic Football (Cerebral Palsy) & Director at East London Leisure Trust. Location: Barking, Greater London, United Kingdom; Industry: Education Management. Current. FA Eastern Region Cerebral Palsy Football Centre of Excellence
To view photos click here.