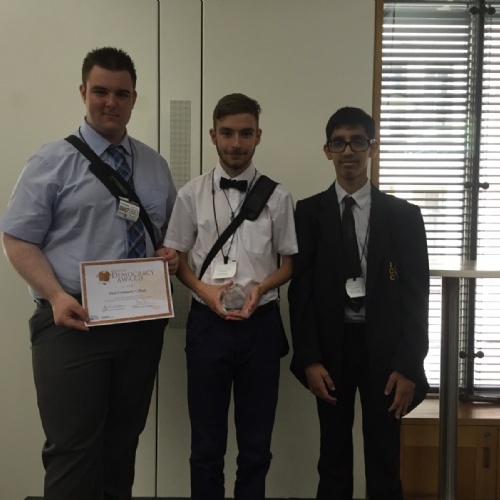 Mrs Murphy-Dunn took two Sixth Form students and a Year 11 student to the Houses of Parliment on Thursday 9th July to celebrate their high achievement of national decision making.
The event was hosted by Tim Loughton, MP for East Worthing and Shoreham, and former Parliamentary Under Secretary of State for Children and Families. It involved students being part of an action-packed day, where key decision makers were at work.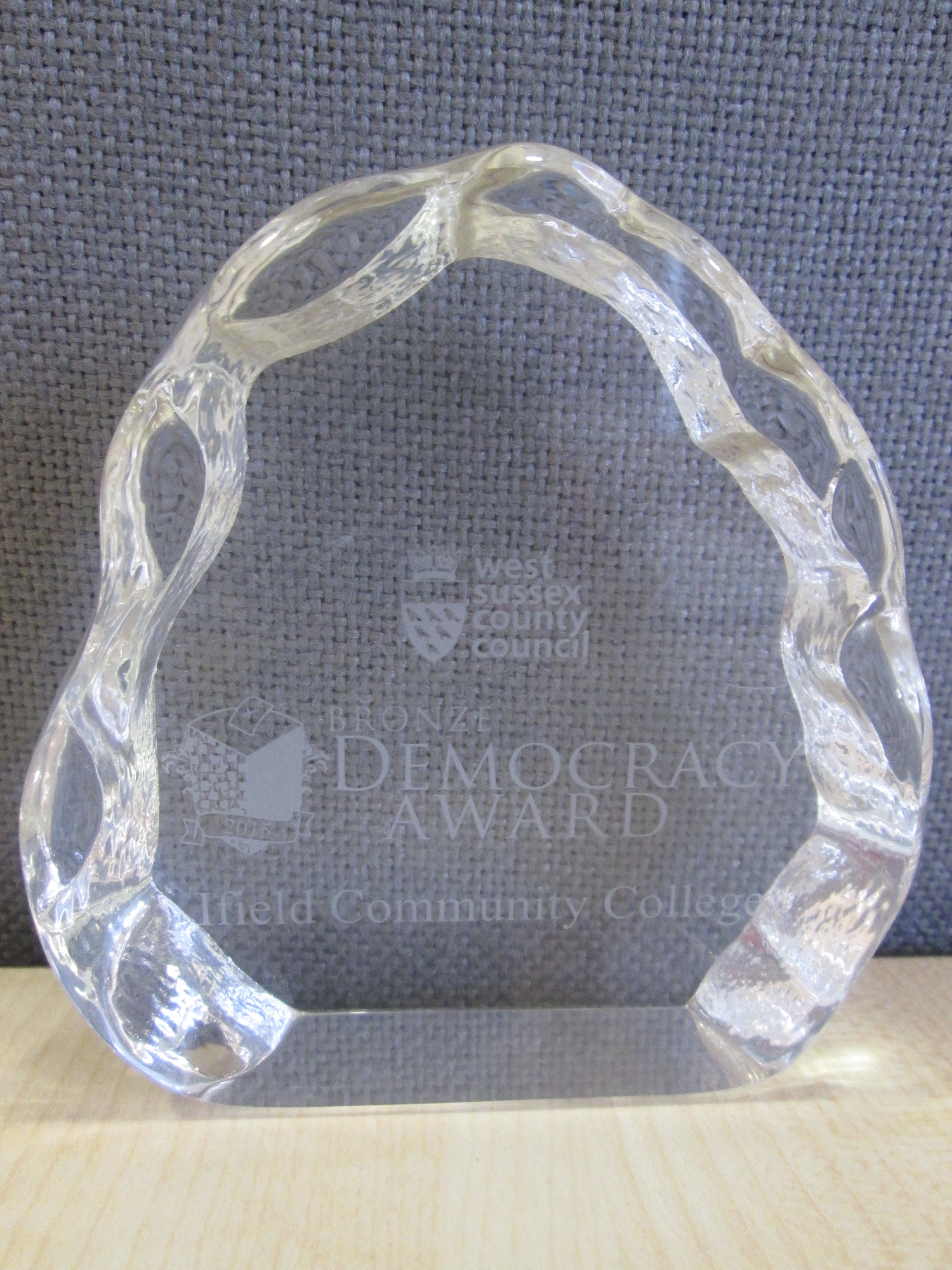 During the Ceremony Jammie Mitchell, Connor Ramsey and Hajid Hussain accepted the award and certificate for ICC.