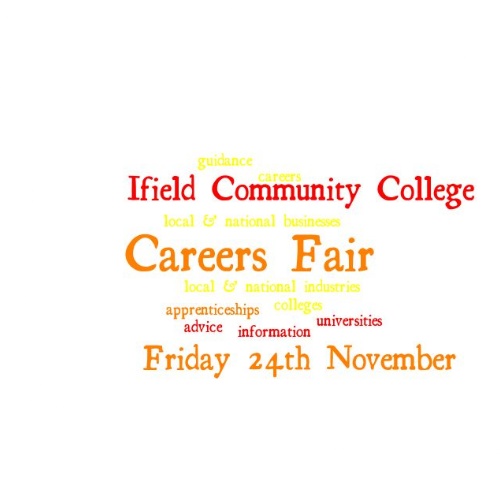 Returning on Friday 24th November is our successful Careers Fair.
ICC Careers, Options and Pathways are holding another Careers Fair. This event is running along side the Progress Review Day.
Please come along to see what is available, speak to our guests and ask any questions you may have. We have universities, colleges and several apprenticeships' providers who will be available throughout the day to speak about employment possibilities and/or give career guidance.
If you have any queries please email dec@ifieldcc.co.ukMr Curran, Careers,Options and Pathways Co-ordinator