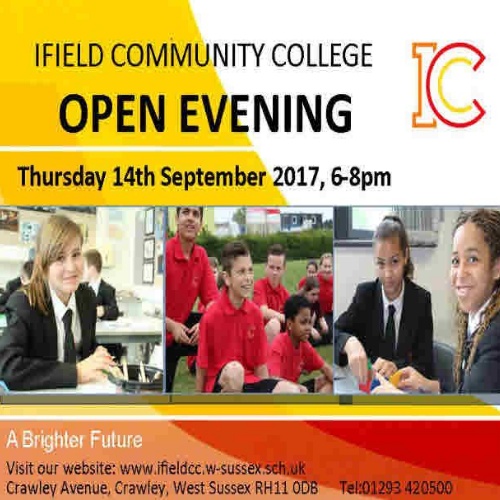 We warmly invite Year 5 and 6 students and parents to visit our Open Evening on Thursday 14th September from 6pm to 8pm.
During the evening students and parents will be able to to look around our school where you see what opportunities there are here for your child. There will displays of students' work and a variety of exciting activities for your child to join in with. You will also have the opportunity to speak to our staff and students who are willing to answer any of your questions.
Presentations by the Principal, Mr Corbett will be held in the hall at 6pm and again at 7pm. The presentation will be provide you with information on secondary school life here at ICC.
If you are unable to attend this evening, we will be holding an additional Open Evening on Monday 18th September from 3:30pm to 5pm with the Principal's presentation at 4:30pm.
If you would like to book a tour during our school day please contact Ms Brown on 01293 420500 or email cbrown@ifieldcc.co.uk.
We look forward to meeting you all .
Ofsted's Monitoring Inspection Visit Report from Tuesday 27th June 2017