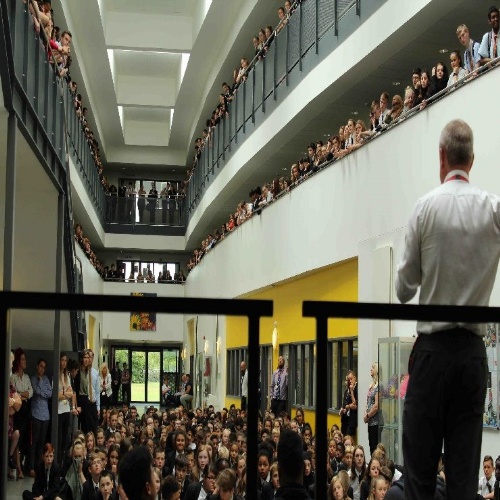 Mr Corbett ended the summer term with a whole school assembly highlighting this year's student achievements.
Reasons to celebrate:
1. IBacc
Mr Corbett thanked students who attended our IBacc graduation ceremonies. It was wonderful to see so many of our students recognised for their great achievements. In all 82% of students graduated which was a marvelous outcome in our first year.
2. Ofsted
At the end of June we had a one day monitoring visit from Ofsted. All went very well and the HMI was clear that we are well on track to be judged a good school at our next inspection, likely next year. The outcome letter is attached below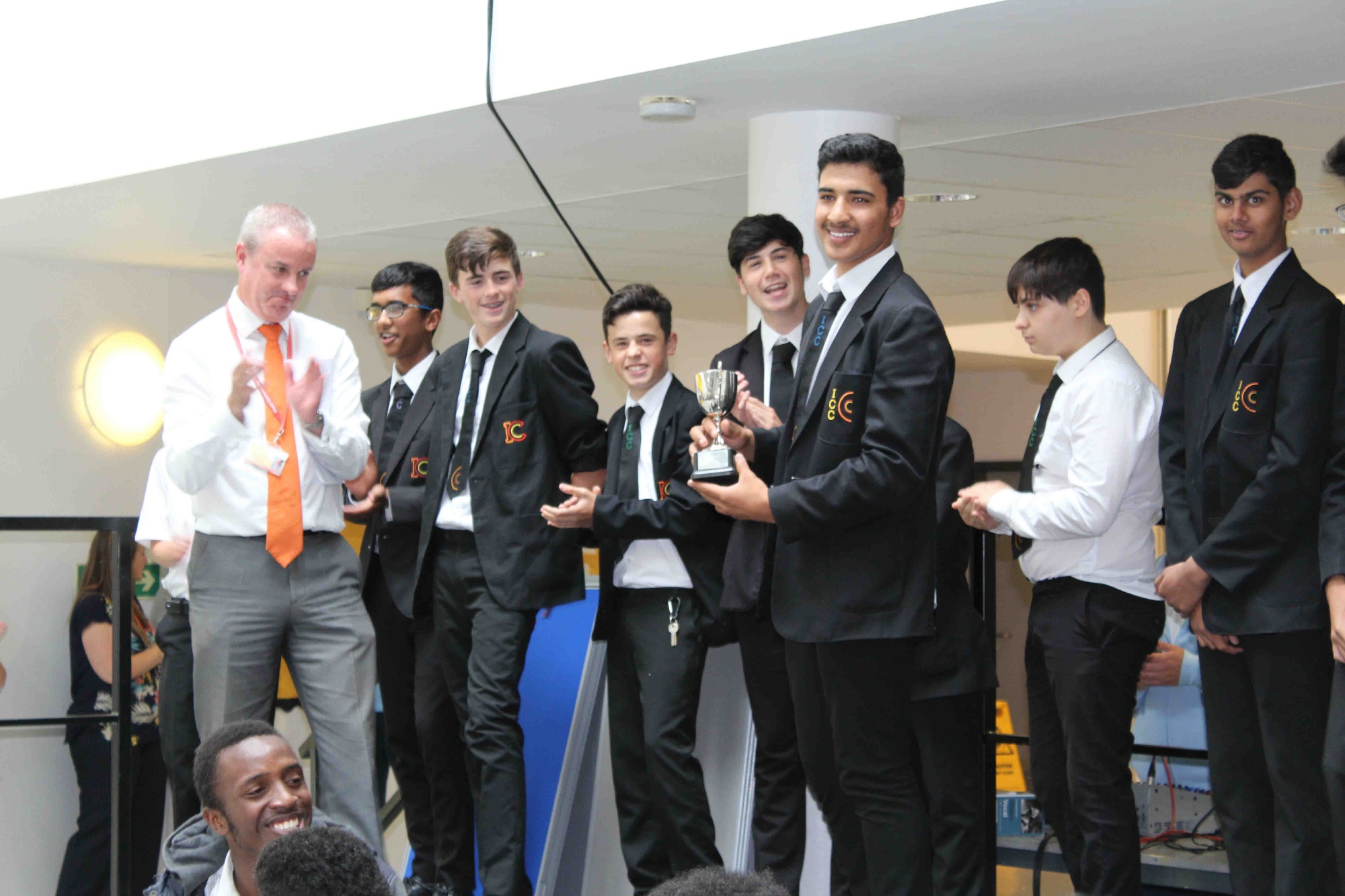 3. Sports at ICC - It has been a very busy year for sport at ICC and Mr Ward congratulated all the students involved in sports this year.
4.STEM - An important role school plays is to offer students an insight into potential career routes.
Our work with Thales continues. Thirty Y8 students attending the companies first ever 'introduction to STEM day' as well as the annual Thanles Y7 scratch competition. Ten finalists attended the Thales employees family fun day.
Five Y12 students have worked with Gatwick Airport shuttle team as part of a nationwide engineering scheme throughout the year
Y12 Nuffield summer placements one last summer three this year
Mentoring programmes in Y10 with Brightside and Y9 with Be The Change incuding 1:1 mentoring and an airside visit to the airport.
Villiers Park scholars programme in Y10 and Y12 where ICC students won six gold awards and the overall top regional student award – the Mike Baker award – going to Khalayi Wangamati (Click here to read write up).
Apprenticeship opportunities have been taken with Thales two starting in September and BA one student who went on work placement has now been offered an apprenticeship
Students have also had the opportunity to work shadow doctors which has inspired two sixth form students to apply to medical school next year.
Links with universities continue and grow Y10 had a trip to Sussex university and Y10 and Y12 attended summer schools at Sussex and Brighton universities
ICC hosted the International Universities roadshow for students considering studying abroad.
We have also had fifteen new transition buddies from Y7 trained to support the incoming Y7.
5. Arts award – Miss McThredder congratulated the students that won bronze awards
6. Charity work - Mr Corbett congratulated students and staff for particpating in the Sarah Robinson Commemorative Sponsored walk, the beneficiary Teenage Cancer trust. We have also donated to Children in need, Easter appeal, Christmas Jumper Day, Comic Relief all show what a kind and giving community our school is.
7. BAM Staff - Thank you to BAM staff for all their help. They work behind the scenes to help the school function properly
We return on Wednesday 6th September at 11.15am, except for the new Year 7 who start at 8.30am.Please ensure students return in September in full uniform.
We said our sad farewells to staff leaving. This year we wish Ms Cole (Art), Ms Ousalem (Maths), Ms Thomas (English), Dr Keelan (Science), Mr Rowe (DT), Ms Pritchard, (Drama and PL for year 8) and Ms Green (Head of Science) all our very best wishes.
Happy summer holidays.