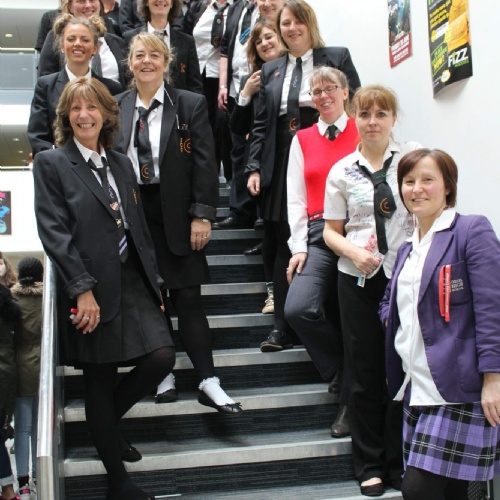 Students and staff raise funds for Comic Relief.
Our Student Council came up with a brilliant idea that each tutor group had to raise enough funds by Thursday for staff to come dressed in school uniform for Comic Relief! It was a non uniform day for students. Of course the students enjoyed telling staff to tuck their shirts in, do your top button up, do your tie up and you should be in AP for those shoes!!!
It was a great fun day from our popular cake stall sale that sold out by the end of break to lots of stalls including guess the teddy, guess the weight, chopstick challenge and the Bush Tucker Trail to penalty shoot outs with Mr Corbett in goal and who didn't enjoy the sponge throwing.
Mr Corbett and Mrs McIver-Wren volunteered for the 'gunging' from the Sixth Form students to end the day.
We have raised over £1300.00 today and we are still awaiting for funds to come in.
A massive well done to everyone for making today a great day.
Click here for photos of the day