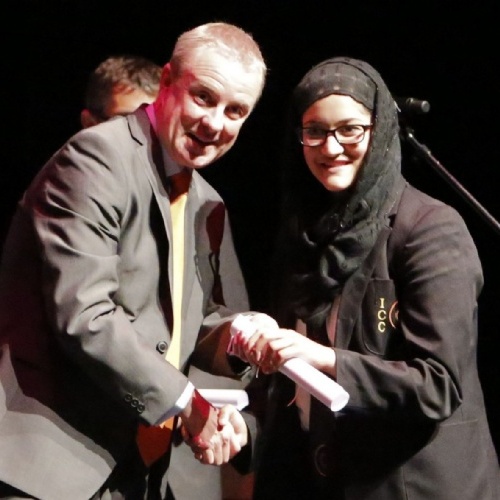 Students, parents, teachers and governors celebrate an evening of rewards at the Hawth theatre on Wednesday 8th July
At ICC we wish to celebrate the success of our students and currently run an inclusive rewards programme. We ensure that students are regularly rewarded throughout the academic year through various rewards celebration events in order that they know how much we value their hard work and success.
It is a real honour to lead a school with so many positive and talented students and a pleasure to be able to give awards to recognise their successes.
To see a sample of pictures that are available through aspire imaging
If you use the below link it will take you to their homepage, click on find your photos and you will then see the icon named ICC Awards 2015. If you wish to purchase photographs please do so through the aspire imaging link. You will have to set up an account in order to make purchases.