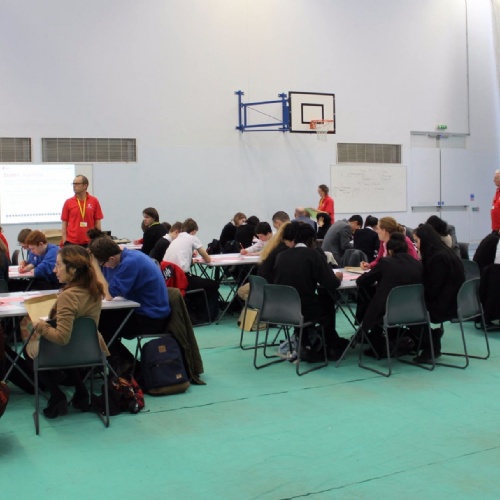 ICC hosted a regional heat of FMSP (Further Maths Support Programme) Maths Feast for Year 10 students.
The Maths Feast is an exciting competition for students in Year 10 that tests their mathematical, communication and teamwork skills.
Schools who attended the competition were: ICC, Ardingly College, Millais, Imberhorne, Forest and Downlands.
Well done to Millais who were the winning team.
Click here to see more pictures.
For more information on FMSP see their website: http://furthermaths.org.uk/students